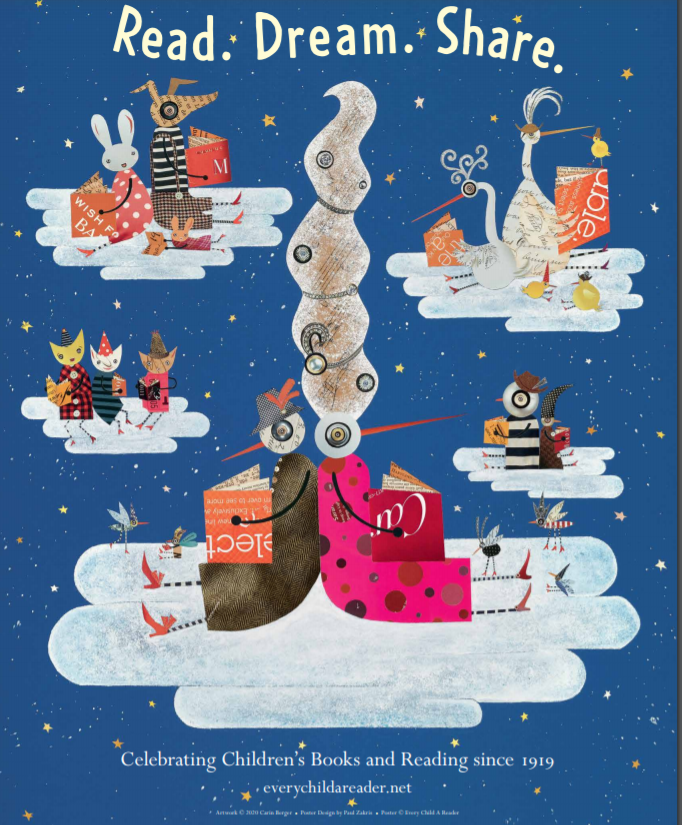 Children's Book Week is the annual celebration of books for young people and the joy of reading.
Established in 1919, Children's Book Week is the longest-running national literacy initiative in the country. Every year, events are held nationwide at schools, libraries, bookstores, homes — wherever young readers and books connect!
We are celebrating Children's Book Week, (https://bit.ly/2CQ1NkK, #BookWeek2020) by sharing some of our favorite new children's books with you! See the videos below for some great ideas of new books to read!
Ms. Susan shares some picture book picks: Full list available at https://tinyurl.com/picbks2020 
Ms. Jessie gives us some non-fiction recommendations: Full list available at https://tinyurl.com/jnonfic2020
Ms. Erin has some children's fiction & graphic novel ideas: Full list available at https://tinyurl.com/jfic2020
Here are some more ideas from the Every Child a Reader team (https://everychildareader.net/) to get the whole family reading: