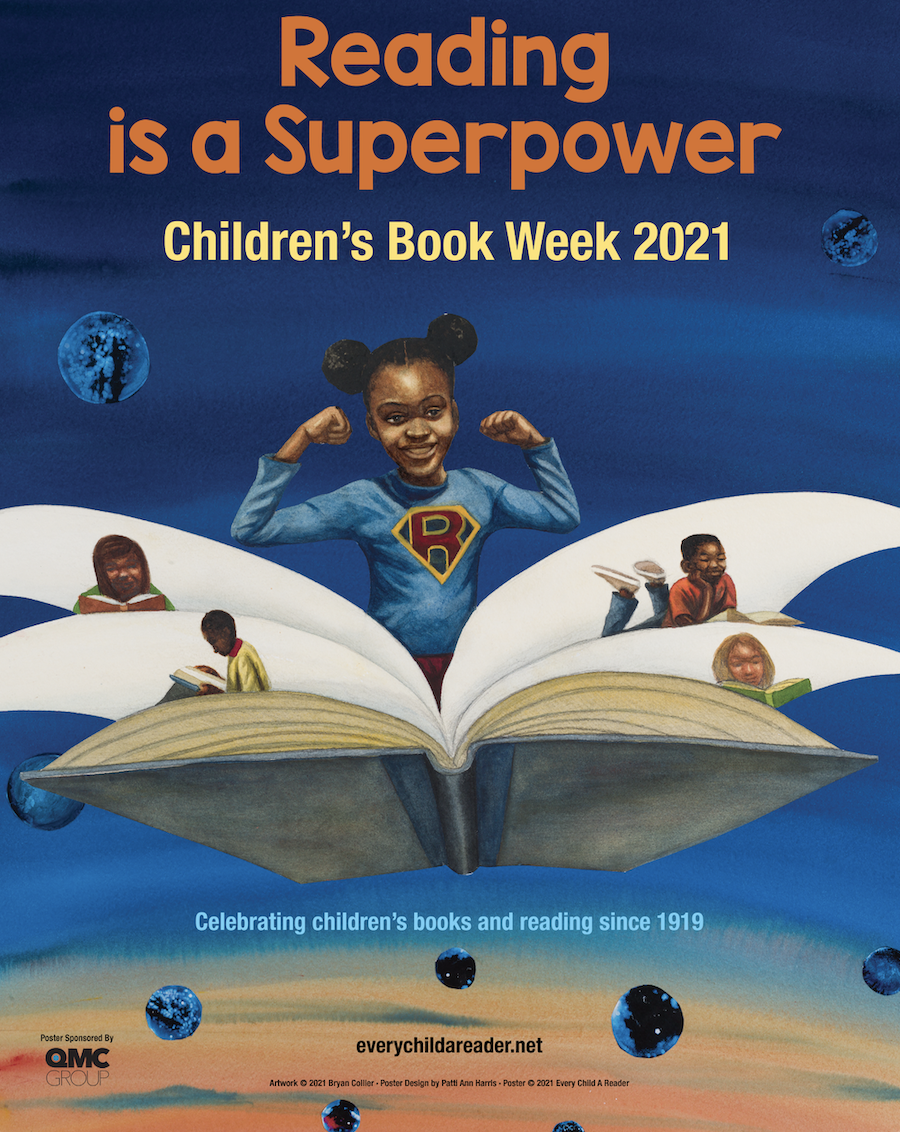 Children's Book Week is an annual celebration of books for young people and the joy of reading.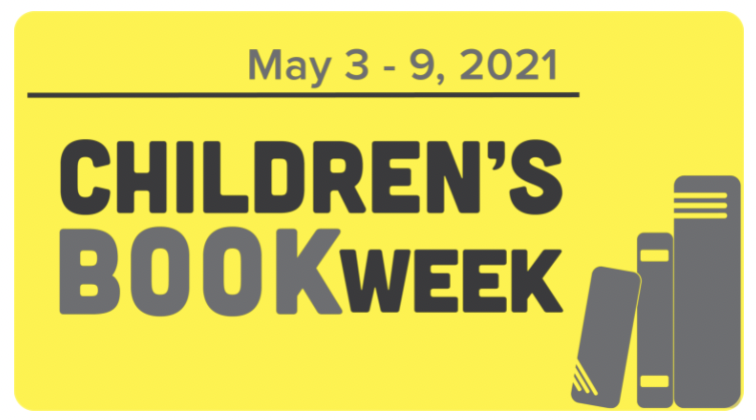 Established in 1919, Children's Book Week is the longest-running national literacy initiative in the country. Every year, events are held nationwide at schools, libraries, bookstores, and in homes — wherever young readers and books connect!
Presented by Every Child A Reader, the Children's Book Council's charitable wing, the aim of Children's Book Week is not only to celebrate great books, but also to celebrate connection. It is a vehicle to unite kids and adults with books, authors, and illustrators in order to foster a love of reading. (from everychildareader.net)
Here are some fun and easy ways to participate from home:
Draw a Story! Print out the page below and decide how to save the day!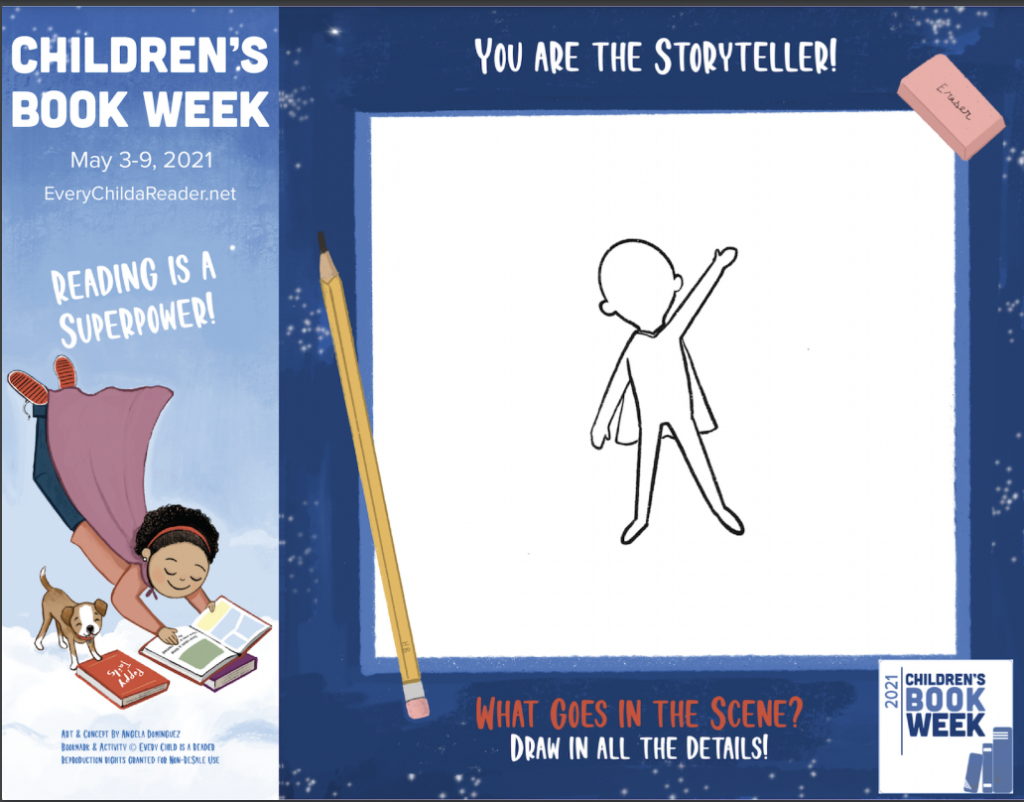 Don't forget to check out the Children's Book Week Website for more fun printables
People have many superpowers in their lives. How can you discover yours? In honor of this year's Children's Book Week Theme, Reading is a Superpower, take the Superpower Challenge.
Discover a new passion or reaffirm a current interest by exploring the activities in the link above which are divided into various categories. Check with your grownup and discover your superpower! Once you have finished you may fill out and print a participation certificate!
Have fun celebrating great books and stories! Reading is for everyone!