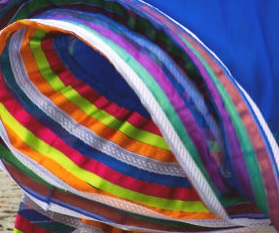 National Hispanic Heritage Month was created to honor the diverse experience of Americans with ancestors from Spain, Mexico, the Caribbean and Central and South America. The first day, September 15th, is especially significant as "the anniversary of independence for Latin American countries Costa Rica, El Salvador, Guatemala, Honduras and Nicaragua." Children's Library Assistant Ms. Lucylle has curated a selection of books, poems and activities to honor our Latinx community:
El Mes Nacional de la Herencia Hispana fue creado para honrar la diversidad de los estadounidenses con antepasados ​​de España, México, el Caribe y América Central y del Sur. El primer día, 15 de septiembre, es especialmente significativo como "el aniversario de la independencia de los países latinoamericanos Costa Rica, El Salvador, Guatemala, Honduras y Nicaragua". La asistente de la biblioteca para niños, la Srta. Lucylle, ha seleccionado una selección de libros, poemas y actividades para honrar a nuestra comunidad Latinx:
Books
The Latinx experience is as diverse as it's people, and picture books help demonstrate that diversity to everyone that opens their covers. Click on the images to link with the library's catalog to request
Libros
La experiencia Latinx es tan diversa como su gente, y los libros ilustrados ayudan a reflejar esa diversidad en todos los que abren sus portadas. Haga clic en las imágenes para vincular con el catálogo de la biblioteca para solicitar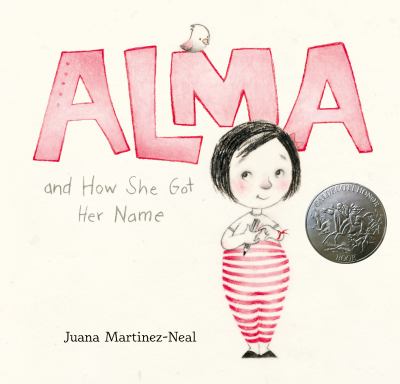 Alma and How She Got Her Name by Juana Martinez-Neal
When Alma Sofia Esperanza José Pura Candela asks her father why she has so many names, she hears the story of her name and learns about her grandparents
Alma y cómo consiguió su nombre de Juana Martinez-Neal
Cuando Alma Sofia Esperanza José Pura Candela le pregunta a su padre por qué tiene tantos nombres, escucha la historia de su nombre y se entera de sus abuelos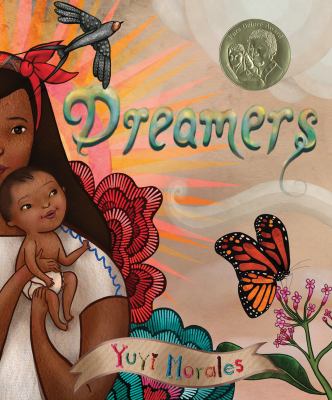 Dreamers by Yuyi Morales
An illustrated picture book autobiography in which award-winning author Yuyi Morales tells her own immigration story
Soñadores de Yuyi Morales
Una autobiografía ilustrada en un libro en el que la galardonada autora Yuyi Morales cuenta su propia historia de inmigración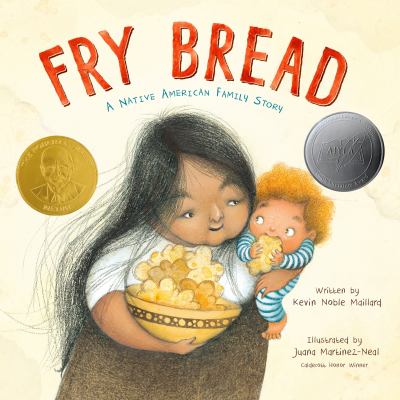 Fry Bread by Kevin Noble Maillard
Using illustrations that show the diversity in Native America and spare poetic text that emphasizes fry bread in terms of provenance, this volume tells the story of a post-colonial food that is a shared tradition for Native American families all across the North American continent. Includes a recipe and an extensive author note that delves into the social ways, foodways, and politics of America's 573 recognized tribes
Pan Frito de Kevin Noble Maillard
Utilizando ilustraciones que muestran la diversidad de los nativos americanos y un texto poético libre que enfatiza el pan frito en términos de procedencia, este volumen cuenta la historia de una comida poscolonial que es una tradición compartida por las familias nativas americanas en todo el continente norteamericano. Incluye una receta y una extensa nota de autor que profundiza en las formas sociales, las formas de comer y la política de las 573 tribus reconocidas de Estados Unidos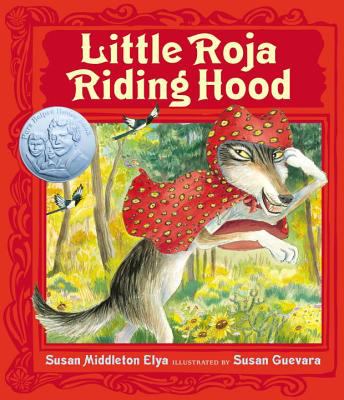 Little Roja Riding Hood by Susan Middleton Elya
A rhyming twist on the classic fairy tale in which a little girl saves her grandmother from a wolf. Includes glossary of Spanish words
Caperucita Roja de Susan Middleton Elya
Un giro en rima del clásico cuento de hadas en el que una niña salva a su abuela de un lobo. Incluye glosario de palabras en español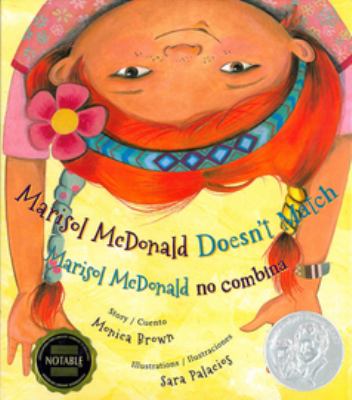 Marisol McDonald Doesn't Match=Marisol McDonald No Combina by Monica Brown
Try as she might, in a world where everyone tries to put this biracial, Peruvian-Scottish-American girl into a box, Marisol McDonald doesn't match. And that's just fine with her.
Marisol McDonald No Combina = Marisol McDonald No Combina de Monica Brown
Por más que lo intente, en un mundo donde todos tratan de poner a esta niña birracial, peruana-escocesa-americana, en una caja, Marisol McDonald no coincide. Y esta bien para ella.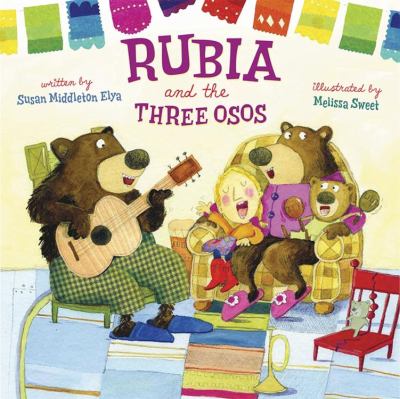 Rubia and the Three Osos by Susan Middleton Elya
Retells the story of Goldilocks and the three bears in rhyming text interspersed with Spanish words, which are defined in a glossary
Rubia y los tres Osos de Susan Middleton Elya
Vuelve a contar la historia de Ricitos de Oro y los tres osos en un texto en rima intercalado con palabras en español, que se definen en un glosario
Poetry
Alma Flor Ada's poem, "Bilingüe" beautifully describes a child's ability to understand the world in two languages
Poesía
El poema "Bilingüe" de Alma Flor Ada describe hermosamente la capacidad de un niño para comprender el mundo en dos idiomas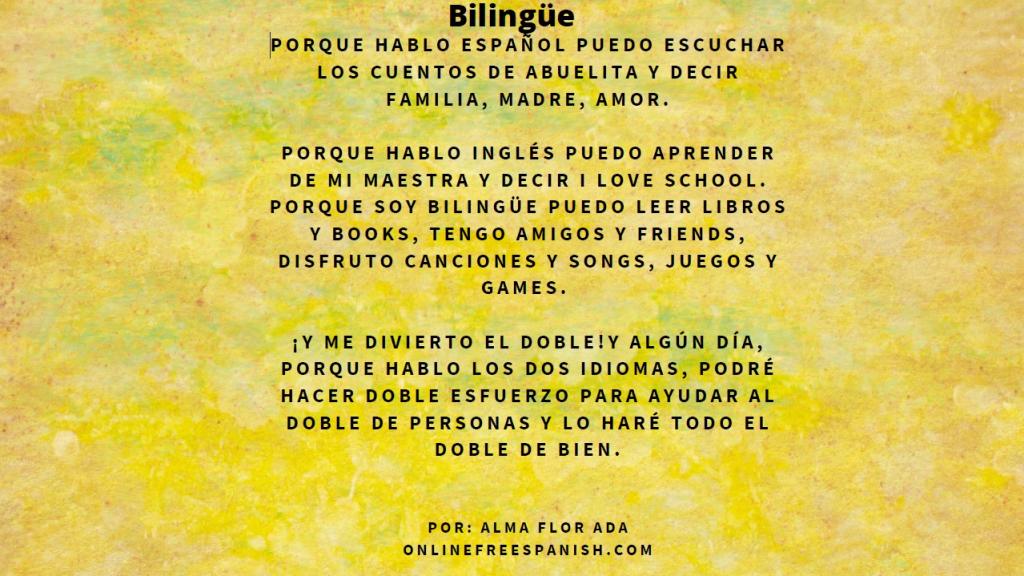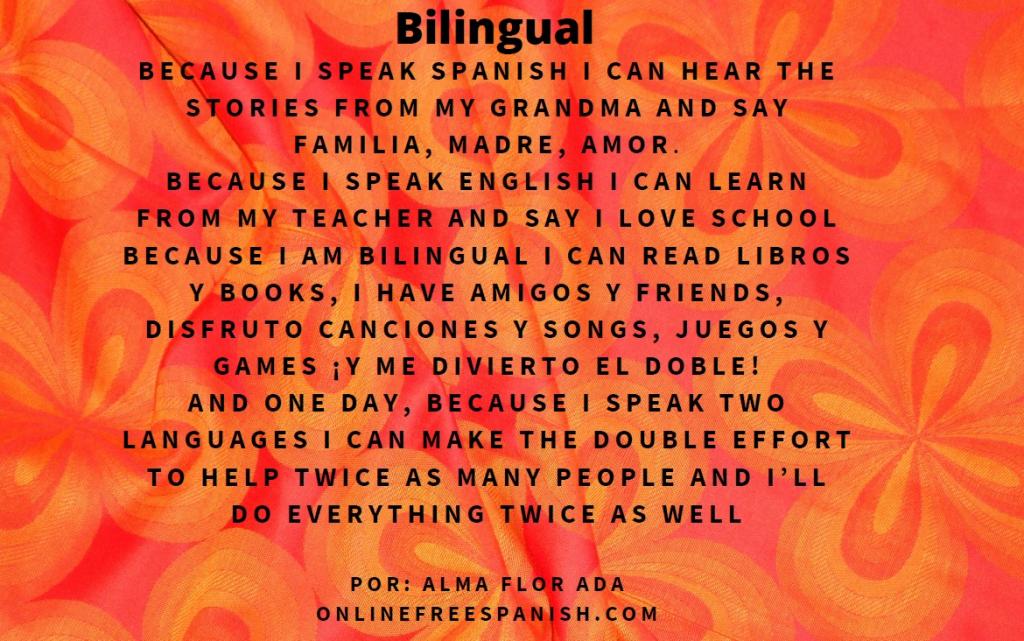 Craft
Make these beautiful sun catchers with pony beads to celebrate the colors of the Latinx world. Adult assistance and supervision required
Arte
Haga estos hermosos captadores de sol con cuentas para celebrar los colores del mundo Latinx. Se requiere ayuda y supervisión de un adulto