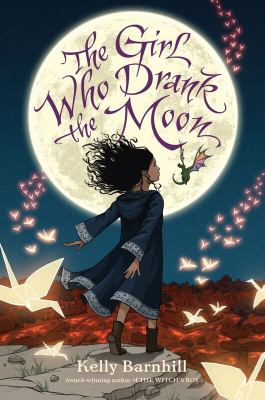 Hello Everyone! 
Central Library's middle school book group is meeting online while we are closed. Want to join us? Read on for details! 
We will be meeting via Zoom. You can participate on your computer, tablet or phone. I will invite people to the event with a link through their email. This link will not be made public. To obtain this code, you must email me, lowem@buffalolib.org, sometime before the start of the meeting date and time to let me know you're interested. 
At this point, you may be wondering who I am. My name is Maria and I am the teen services librarian at the Central Library. It's nice to meet you. Now that we've got the nuts and bolts out of the way, on to the fun stuff! I am happy to meet you and/or a parent before the group, in a short Zoom meeting, if that makes you more comfortable. 
Reader's Quest Book Group
For: Youth in 5th-8th grade
Meeting: Wednesday, August 26 @ 1:30-3:00
We will discuss The Girl Who Drank the Moon by Kelly Barnhill and play some related games.