Printer-friendly version
How to Request Interlibrary Loans
The following instructions will assist you in placing an interlibrary loan request.  We encourage you to search the B&ECPL catalog (link) first to determine if our library system owns the material that you need.  If you cannot find the material in our catalog, continue through the following instructions to submit a request.  
Search the WorldCat Database
It is found under the Library Links menu on your Interlibrary Loan account page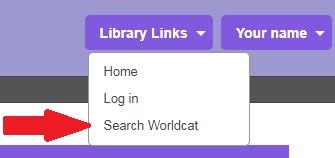 This link will open the WorldCat search page.  Fill in one or more of the search boxes.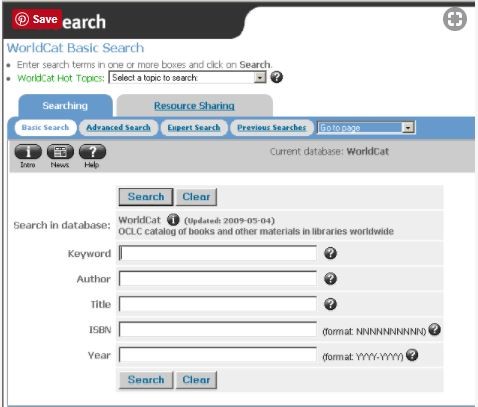 Click on the search button, and scroll through the results list.
Click on the title you want to request.  Be sure to look at the Document information for each item to make sure that it matches your desired format (e.g. Book, DVD, CD).  If the title, in the desired format, is listed multiple times, click on the title that has the highest number next to Libraries Worldwide.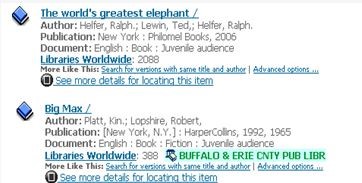 If you see the B&ECPL symbol  

BUFFALO & ERIE CNTY PUB LIBR
, please check the
catalog
again.  This symbol indicates that we own the material or owned it at one time.  If you are not able to find the material in our catalog, please proceed with your interlibrary loan request.
Please note: if WorldCat is in high use among B&ECPL patrons, the screen search may not open.  You will see the following "Your Session has Ended" screen.  If this occurs, please wait five minutes and try again.  If the problems, persists, please email
ill@buffalolib.org
and indicate when the problem occurred, or contact eBranch at 858-8900 with this information.  
If WorldCat is open, and the title of interest is on your screen, click on the title to reveal more information.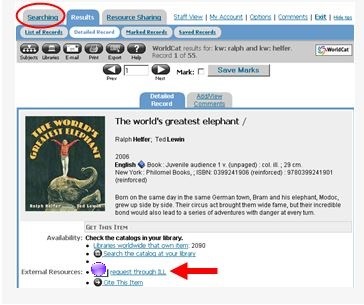 Click the purple circle or "request through ILL" link.
You will be asked to log into the Interlibrary Loan site using your library card number and password.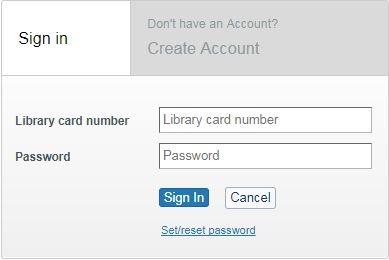 Click on the "Sign In" button and a new request screen will open.  Most of the information fields will be filled in for you.  Please review this information and compete any additional required fields.  You may also add information if the comments field is available that will assist Interlibrary Loan staff in completing your request.  When you are ready to place the request, click on the "Submit Request" button.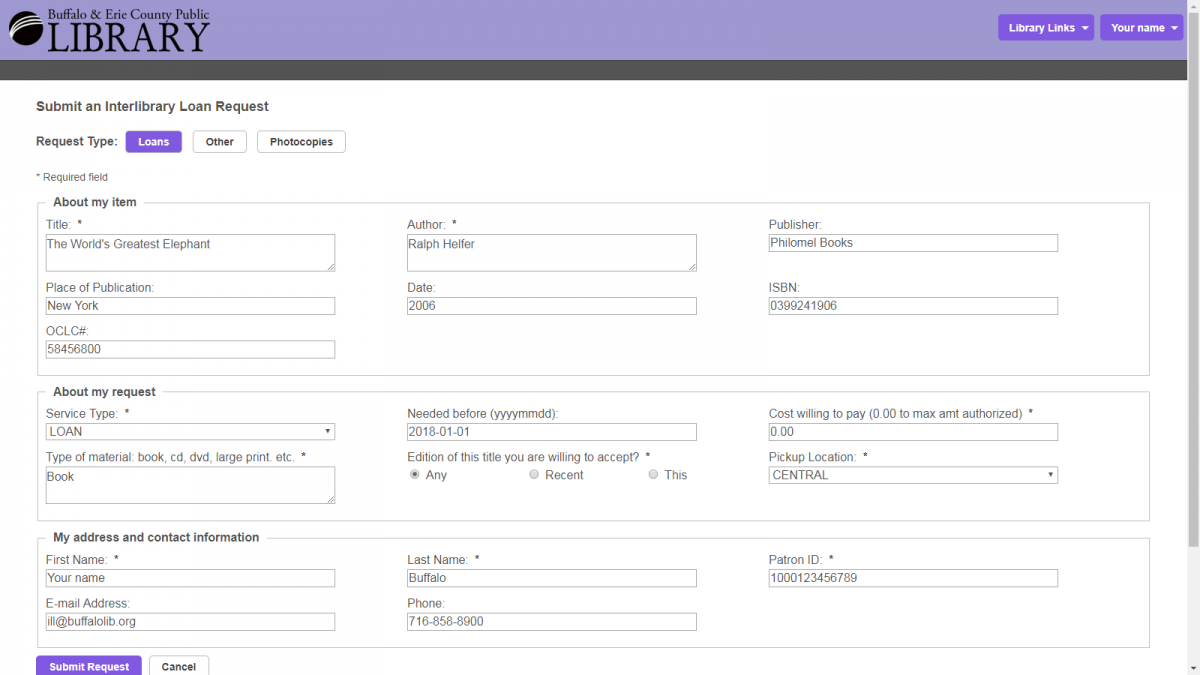 Click on "View Details" and the WorldCat record for the title will appear.  If you have not found the correct title, continue to search in WorldCat by clicking on the "Searching" tab inside WorldCat.  Once you find the title of interest, make your request by clicking the purple "ILL" button or "request through ILL" link and follow the remaining steps shown in "How to Request Interlibrary Loans."
»