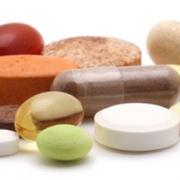 These links are not a substitute for medical advice. Please consult your personal healthcare provider.
 
Databases
Gale OneFile: Health and Medicine  
Using this search tool you will find articles from magazines and scholarly journals, excerpts from books, videos and newspapers. To find information on this topic, choose Subject Guide from the yellow tabs and type in "Health Care Reform". The search tool will display over 5,000 matches that you can limit by type of publication, by sub-topic or date. Virtual Tour
Websites
DailyMed
Provides high quality, advertising-free information about marketed drugs.  This information includes FDA labels (package inserts).  You will find a standard, comprehensive, up-to-date, look-up and download resource of medication content and labeling as found in medication package inserts.
Dietary Supplements from the U.S. Food & Drug Administration
Dietary supplements include vitamins, minerals, and other less familiar substances — such as herbals, botanicals, amino acids, enzymes, and animal extracts. Find out everything you need to know before choosing what is right for you.
Drug Information Portal USA.GOV
A comprehensive gateway to information on thousands of substancesl It covers drugs from the time they are entered into clinical trials through their entry into the U.S. marketplace. It is intended as a "middle ground" resource which includes information for the consumer, health professionals, and researchers.
Drugs, Herbs & Supplements from MedlinePlus
Learn about prescription drugs, over-the-counter medicines,herbs and supplements. Includes side effects, dosage and special precautions in an easily understandable format.
Know Your Medicines- American Heart Association Heart Insight supplement 
Understanding medicine labels, managing your medicines and over-the-counter medicines are discussed. Links to other Heart Insight articles included.
FDA 
United States Food and Drug Administration drug information pages. Find out about existing drugs, drug safety, new drugs in the approval process and more.
New York Rx Card
As a resident of New York, you and your family have access to a statewide Prescription Assistance Program (PAP). Create and print your FREE discount prescription drug card from this site.
Needy Meds
This is a clearinghouse for information about the various assistance programs available from pharmaceutical manufacturers for patients who cannot afford medications. It also has information about government assistance programs and coupons.
Pillbox- NIH,NLM, HHS sponsored government website
Identify or search for a pill by color, shape, size, ingredients, etc.
Prescription Drug Prices in New York State
The New York State Board of Pharmacy publishes an annual list of the 150 most frequently prescribed drugs, in the most common quantities. The New York State Department of Health collects retail price information on these drugs from pharmacies that participate in the Medicaid program and from pharmacies that submit their retail price information directly to the Department of Health. This site allows you to search for specific drugs from the most frequently prescribed drug list.
Community and Local Links 
Elderly Pharmaceutical Insurance Coverage (EPIC) Program
EPIC is a New York State program that helps seniors pay for their prescription drugs. 
Erie County Discount Prescription Card 
This card was designed to be used if you do not have insurance or if something is not covered by your current insurance program.
Library Materials
Click on the following topics for a quick search in the Library's Catalog.
Dietary Supplements
Non-prescription drugs
Prescription drugs
Pharmacology