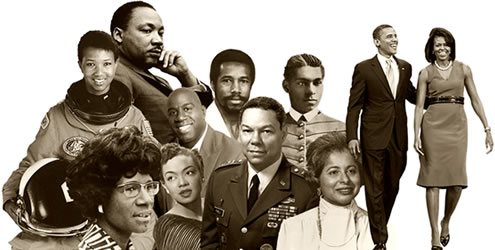 Databases
Ancestry Library
A genealogical and historical research tool that provides access to city directories, U.S. Federal Census records between 1790 and 1930, immigration, vital, military, court, church, and ethnic records. It includes resources for Buffalo & Erie County historical records.  Available at all library locations.
HeritageQuest Online
U.S. Federal census records from 1790-1930, family genealogies, local histories, tax lists, city directories, land and probate records, birth, marriage and death records, and genealogical and local history serials from the Periodical Source Index (PERSI).  It includes resources for Buffalo & Erie County historical information.
Slavery in America and the World: History, Culture & Law  
The slavery in America Collection of HeinOnline brings together all of the known legal materials on slavery in the United States and the English-speaking world, including hundreds of pamphlets and books written about slavery from the collection of the B&ECPL.  Available at all library locations.  Virtual Tour
Websites
African American History Month
The Library of Congress celebrates the contributions of African Americans throughout U.S. history. 
Family Search: African American Records and Research
Family Search's African American section provides free access to a variety of historical records and biographical information.  Also included is an index of related African American genealogical research sites.
The National Archives: African American Heritage
The National Archives site hosts a section for African American Resources.  Find digital reproductions of primary historical documents, civilian and military records, historical photos, and a variety of scholarly resources and related links.
Community and Local Links
William A. Miles Center for African and African-American Studies 
Housed at the Frank E. Merriweather Public Library, this is the largest resource center in Western New York for African and African-American history.  This collection includes primary source microfilm and photos, an extensive collection of hardcopy books, and several specialized databases designed for both ready reference queries and in-depth research.
Ujima Theatre
Serves to advance the interest and exposure of the performing arts as created and interpreted by African-Americans, by providing working opportunities for established artists and training experience for student artists.  Ujima Company, Inc. is dedicated to the development and presentation of work by African-American and other Third World artists.
Uncrowned Community Builders
A site devoted to collecting and publicizing biographies of the African American women and men of Western New York who have been identified as community builders. Features include history, biographies, organizations and events.
Visit Buffalo Niagara: African American Heritage
Experience Buffalo's African American Heritage with this information from the Buffalo Niagara Convention & Visitors Bureau.  Visit the festivals, cultural institutions, historic sites, food, shopping, and nightlife that are integral to African American Buffalo.
Library Materials
Click on the following topics for a quick search in the Library's Catalog.
African American Art
African American Biography
African American History
African American Literature
African American Music
African American Poetry
African American Traditional Cooking
Civil Rights Movement
Slavery and the Slave Trade
Underground Railroad