**********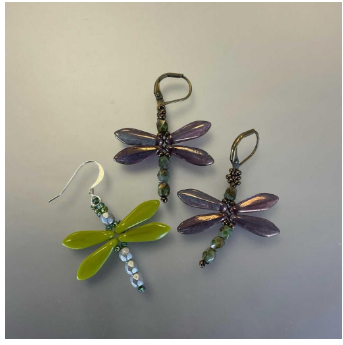 Dragonfly Earrings
Wednesday, May 24 at 6pm
**********
available topics include:

Saturday, June 3 from 11-5
Saturday, July  8 from 11-5
CALL TO SIGN UP
**********
The Audubon Library is accepting donations!
The library accepts new or gently used adult and children's items:
· Hardcover and paperback books. (Please to Reader's Digest Condensed Books.)
· Media materials (DVD, CD, audiobooks) in good condition. (Please no audio or videocassettes.)
· Magazines, up to 12 months old
· Encyclopedias & text books, no older than 5 years
Donations can be brought to the library during ALL OPEN HOURS. Each branch has a bin that items can be left in. Please contact the Library in advance for large donations (more than 10 boxes) to arrange for a drop off time. Please do not place donated   materials in the book returns.
Donations are Tax Deductible. At your request, Library staff will provide you with a receipt that you may fill out for tax purposes. The Library staff is not qualified to determine the value of your donation. It will be up to you to assign a value for tax purposes.
 **********
The English Conversation Group held by Literacy Buffalo Niagara has moved to the Clearfield Branch on Friday mornings from 10-12.
**********

AUDUBON BOOK CLUB
(Get your summer reading going.
Click for the list of books for September to December)
**********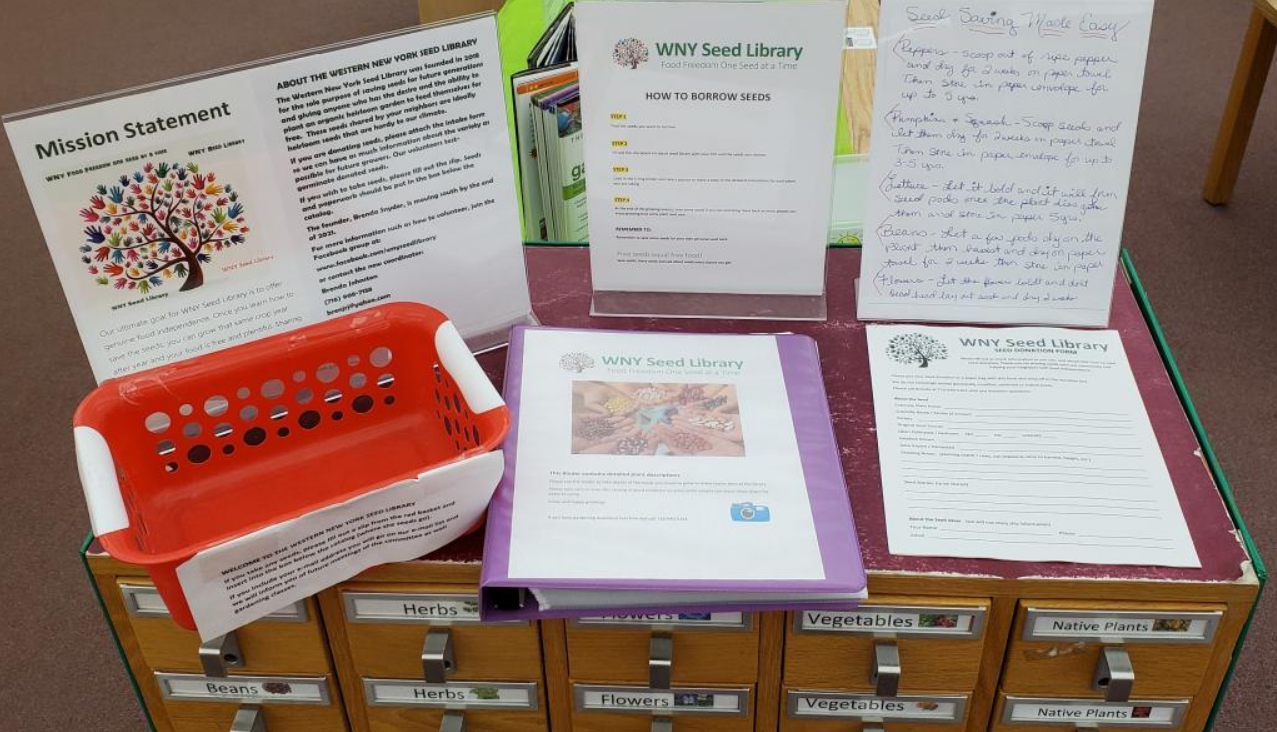 For more information such as how to volunteer, join the Facebook group at:
www.facebook.com/wnyseedlibrary
or contact the new coordinator:
Brenda Johnston
(716) 908-7158
---
**********
HOLIDAY CLOSINGS
IN 2023
New Year's Day              1/1 & 1/2
Martin Luther King Day        1/16
President's Day            2/20
Good Friday         4/7
Mother's Day      5/14
Memorial Day    5/29
Juneteenth          6/19
Independence Day    7/4
Labor Day              9/4
Veteran's Day    11/10 & 11/11
Thanksgiving     11/23
Christmas Eve   12/24
Christmas Day 12/25
New Year's Eve   12/31