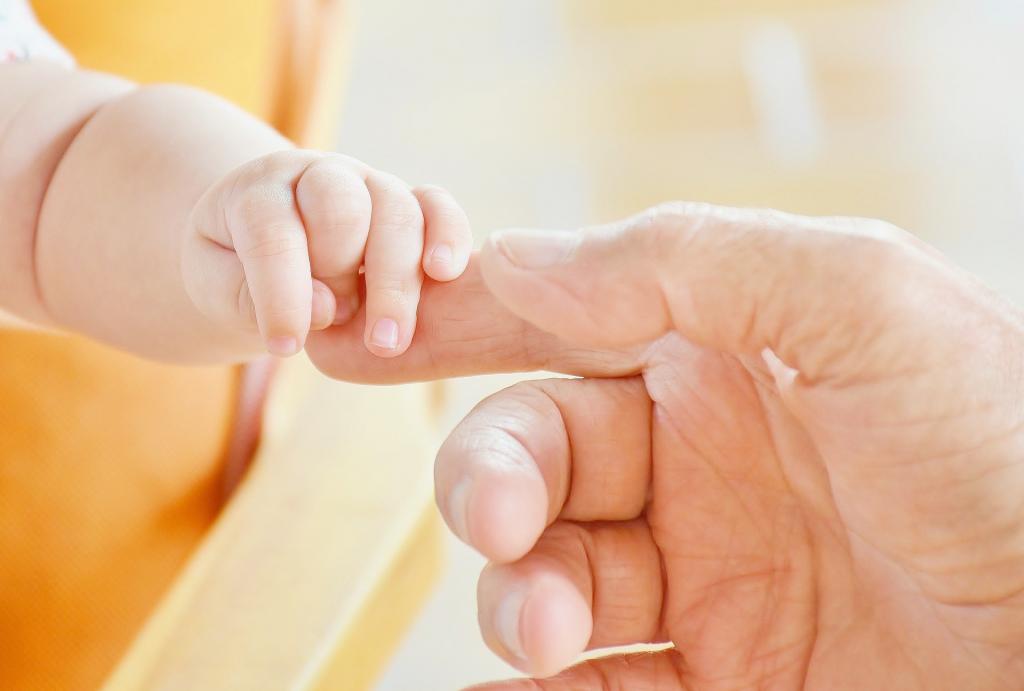 Upcoming Library Events 
Search for book sales, storytimes, and other family friendly programming at all Buffalo & Erie County Public Libraries.

Early Literacy   
Resources for early childhood, developmental milestones and family literacy.
Homeschooling/Virtual Learning
Educational sites spanning a wide variety of subjects.

Magazines via Libby by Overdrive
Collections of e-magazines featuring cooking, food, lifestyle, home & garden, health & fitness, hobbies & crafts, and family & parenting.
School Summer Reading Lists
WNY schools recommended and required summer reading lists.
Databases
Britannica School
Go-to site for learning more about any subject—for all grades Pre-K-12 and all reading abilities—offering thousands of up-to-date, curated, and curriculum-relevant articles, images, videos, audio clips, primary sources, maps, research tools, recommended Web sites, and three separate databases—Elementary, Middle, or High. Also features content in Spanish for native Spanish speakers, bilingual students, and students learning Spanish via Britannica Escolar.
Gale General OneFile
A one-stop source for news and periodical articles on a wide range of topics.  Article access to Babytalk, Christian Parenting Today, Family Circle, Mother & Baby, Mothering, Parenting, Today's Parent, Working Mother and more.  Millions of full-text articles, many with images. Updated daily.  Virtual Tour  
Gale OneFile: Health and Medicine
Find full-text of nursing and allied health journals.  Virtual Tour
Websites
InfoAboutKids
A web resource center for behavioral science-based information on children, youth and families developed by leaders of seven divisions of the American Psychological Association (APA). The APA site also features parenting articles on mental & emotional health, healthy behaviors and podcasts.
La Leche League
Not-for-profit organization whose mission is to help mothers worldwide to breastfeed through mother-to-mother support, education, information, and encouragement, and to promote a better understanding of breastfeeding.
National Association for the Education of Young Children (NAEYC)
An association founded in 1926 with the goal of improving the well being of young children, with particular attention on children from birth to age 8.
National Highway Traffic Safety Administration
Information and resources to keep children safe on the road, including car seat information, teenage driving, bicycle, pedestrian, school bus and vehicle safety.
National Parent Helpline
Call the National Parent Helpline® to get emotional support from a trained Advocate and become empowered and a stronger parent.
1-855-427-2736
New York State Division of Childcare Services
Search for child care programs and learn about different options.
New York State Multiple Systems Navigator
Access helpful health, education human service and disability information on one user-friendly website. Built for youth, parents, family members and caregivers that rely on support and services from multiple child and family serving systems.
New York State Parent Portal
Caregiving tips, child care & after school programs, health information and more.
Parent Information (CDC)
Learn how to handle common parenting challenges through interactive activities, videos, and more from the Centers for Disease Control and Prevention (CDC).
Parenting from Medline Plus
Parenting tips, parents' survival guides, dos, don'ts, shoulds and shouldn'ts from the National Library of Medicine.
Parents
Advice, articles, news and parenting trends. 
PBS for Parents
Information for parents and educational games for children. Get birthday party & craft ideas, learn about child development and much more.
U.S. Department of Education
Resources for early childhood education, special education, college, reading and helping a child to learn.
ZERO to THREE
Helping infants and toddlers thrive by supporting the caring adults who touch their lives.
Community and Local Links
The Care Connection Lactation & Wellness Center
Certified Medula nursing center, with classes (many covered under insurance), Mom's morning out get-togethers and private lactation consultations.
Catholic Charities of Buffalo (Family Safety & Stabilization programs)
Various programs aim to provide families the guidance, support and skills they need to feel secure, empowered and confident in their family decisions and dynamics. The site also includes family and parent resources which include training, education, support and home based service.
Child Advocacy Center at BestSelf (CAC)
The mission of the CAC is to integrate and coordinate services to meet the needs of child victims of sexual and physical abuse and their families at a single, child friendly facility.  Such response is intended to reduce trauma, promote accountability and facilitate healing.
Child Care Resource Network
CCRN is a nonprofit 501 (c)(3) organization located in Buffalo, New York, that works to help families find child care, educate and empower child care providers, and advocate for the children of Erie County and Western New York.
Community Services for Every1
Several programs designed for children to meet their needs as well as the needs of their caregivers. These include Respite Care, Children's Health Homes/Care Management, Youth Employment Services and more.
Durham's Baby Café
Baby Cafés are free resources for pregnant and breastfeeding mothers, offering: support from specifically-trained staff, opportunities to share experiences & make friends, refreshments, comfortable seating, and open-forum discussions - located at 200 E. Eagle Street, Buffalo, New York, 14204
Erie County Early Intervention Program
Resource for any child from birth to age 3 with a developmental delay, disability or condition that affects development that may need help.
Erie County Family Court
Family court includes jurisdiction over child-support, paternity, custody cases, adoptions, child neglect & abuse, children under 18 in need of supervision, and juvenile delinquency. The Children's Centers in the Courts, located at Erie County Family Court and Buffalo City Court, provide a safe, nurturing, literacy-rich environment for children 0-12 in the court house for under 3 hours. The Center facilitates connections between families and needed community services, designed to help people with official Court business, the same day.
Erie County Family Planning Center
Confidential, non-judgmental, comprehensive and patient-centered reproductive services regardless of  age, gender, race, religious affiliation, sexual orientation and/or disability.  The Department of Health also links residents with other services available throughout the County.
EPIC (Every Person Influences Children)
Evidence-based parent education program developed to make parenting a positive experience and prepare children for school success by targeting three key areas: parenting skills, health and wellness, and literacy/language development.
Every Bottom Covered
Addresses diaper need in Western New York by providing diapers, wipes and other baby needs to families and building partnerships for other organizations working toward the greater good
Family Justice Center of Erie County
The Family Justice Center provides free services for domestic violence victims and their children through an extensive collaboration with several partner agencies, all located at one secured, comfortable location, where victims can get all the services they need to safely escape abuse.
Family Support Program (Mental Health Advocates of WNY)
This peer-run program helps families raising a child or youth up to age 21 get the services and support they need from family peer advocates (FPA) who have walked in their shoes.
Foster Care & Adoption
Information from Erie County Department of Social Services
Haven House (Child & Family Services)
Broad range of services to help survivors interrupt the cycle of abuse and create lives free from violence. Haven House serves survivors of domestic and intimate partner violence ages 16 and older and their children.
Anyone feeling unsafe in a relationship can call or chat using the confidential hotline, operated by trained, compassionate staff available 24 hours a day, 7 days a week to provide information and support.
Domestic Violence Help Hotline: (716) 884-6000
Services provided include confidential domestic violence shelter, supportive counseling, legal and court advocacy, assistance obtaining orders of protection, safety planning, parenting after violence service, education and support groups, transitional housing, and rapid rehousing. 
Help Me Grow WNY
Enables young children to thrive by: linking families and caregivers to information and community resources on child development
HOPE Buffalo
Communitywide pledge for teen health and wellness. A youth and community-led movement wherein organizations and individuals work together to prioritize activities that promote lifelong health, including making sure young people have access to the information and care they need to make healthy decisions.
Kids Out and About
Online resource for kids and family activities/attractions in WNY.
Lead Poisoning Prevention
LeadSAFE Erie County is the Erie County Department of Health's (ECDOH) comprehensive program to prevent lead poisoning. Here, you will find information about lead poisoning and the services available through the ECDOH and our community partners to eliminate lead poisoning.  
Parent Network of WNY
A resource for parents of children with special needs.
Planned Parenthood – Western New York
Locally governed, private, not-for-profit health care agency that has served the community since the 1930s. Planned Parenthood provides a wide range of reproductive health care, counseling, education and advocacy services.
Pregnancy & Parenting Resources in Erie County
A program of 211 Western New York that contains a variety of resources to assistance programs, health information, and much more
Read to Succeed Buffalo
Compilation of links to tips and ideas to help you prepare a child for school and for a lifetime of reading.
WNY Family Magazine
Western New York Family Magazine is a Buffalo/Niagara region resource for parenting information, events and activities for children.
Directory of local recreation departments, leisure services and youth bureaus and resources for support groups.
Library Materials
NASA Space Explorers Backpack

Click on the following topics for a quick search in the Library's Catalog.
Adoption
Aging Parents
Baby-led Weaning
Baby & Toddler Food Recipes
Baby Names
Baby Sleep
Breastfeeding
Discipline
Divorce & Separation
Fatherhood
Home Schooling
Learning
Motherhood
Parent-child Relationships
Parenting
Parenting (Special Needs)
Play-based Learning
Potty Training
Pregnancy
Recipes for Kids
Single Parenting
Stress Management
Tantrums
Teenagers
subject guides terms