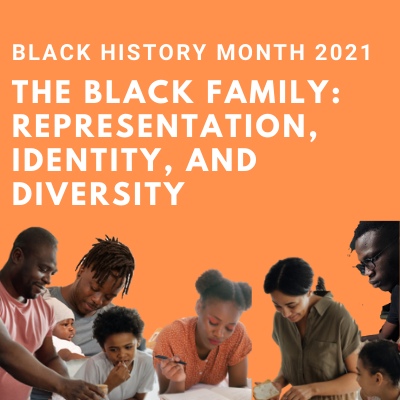 The Association for the Study of African American Life and History, the group responsible for creating a celebration of Black History in 1926, has called for a focus on the Black Family for this year's celebration of Black History Month.  What better way to celebrate than by reading books about black families in the past, the present and beyond?  Here are some children's books you might like to read with your family:
Picture Books about Black Children and Families set in the Past: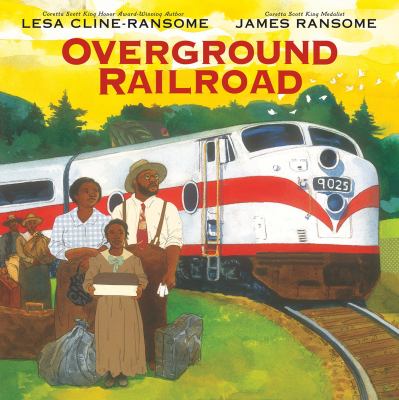 Overground Railroad by Lesa Cline-Ransome
"A girl named Ruth Anne tells the story of her family's train journey from North Carolina to New York City as part of the Great Migration"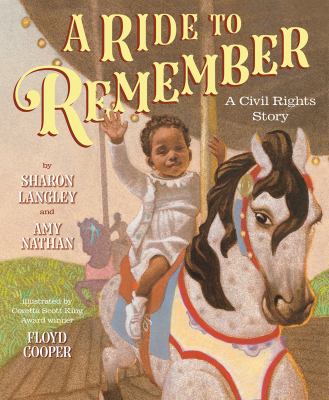 A Ride to Remember by Sharon Langley
"When Sharon Langley was born, amusement parks were segregated, and African American families were not allowed in. This picture book tells how a community came together--both black and white--to make a change. In the summer of 1963, because of demonstrations and public protests the Gwynn Oak Amusement Park in Maryland became desegregated and opened to all for the first time. Sharon and her parents were the first African American family to walk into the park, and Sharon was the first African American child to ride the merry-go-round. This was on the same day of Martin Luther King Jr.'s March on Washington for Jobs and Freedom. Sharon's ride to remember demonstrated the possibilities of King's dream ... The carousel, fully functional, now resides on the National Mall, near the Air and Space Museum."--Provided by publisher.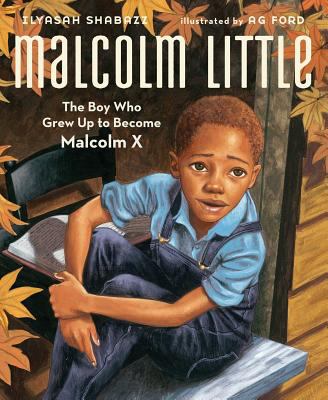 Malcolm Little: The Boy that Grew Up to Be Malcolm X by Ilyasah Shabazz
"Malcolm X grew to be one of America's most influential figures. But first, he was a boy named Malcolm Little. Written by his daughter, this inspiring picture book biography celebrates a vision of freedom andBolstered by the love and wisdom of his large, warm family, young Malcolm Little was a natural born leader. But when confronted with intolerance and a series of tragedies, Malcolm's optimism and faith were threatened. He had to learn how to be strong and how to hold on to his individuality. He had to learn self-reliance. Together with acclaimed illustrator AG Ford, Ilyasah Shabazz gives us a unique glimpse into the childhood of her father, Malcolm X, with a lyrical story that carries a message that resonates still today--that we must all strive to live to our highest potential."--Provided by publisher.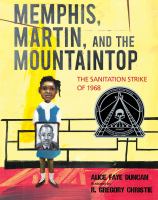 Memphis, Martin, and the Mountaintop by Alice Faye Duncan
Recounts the 1968 sanitation workers strike in Memphis, Tennessee, from the perspective of a little girl.  Dr. Martin Luther King, Jr. gave his final speech to strikers the night before his assassination, this book details the perseverance of strikers before and after his death.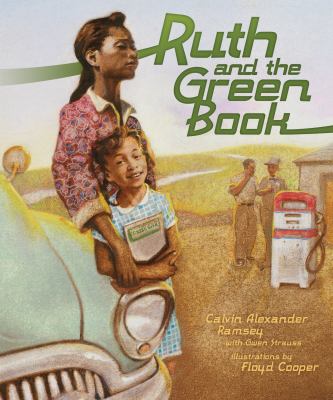 Ruth and the Green Book by Calvin Alexander Ramsay
When Ruth and her parents take a motor trip from Chicago to Alabama to visit her grandma, they rely on a pamphlet called "The Negro Motorist Green Book" to find places that will serve them. Includes facts about "The Green Book."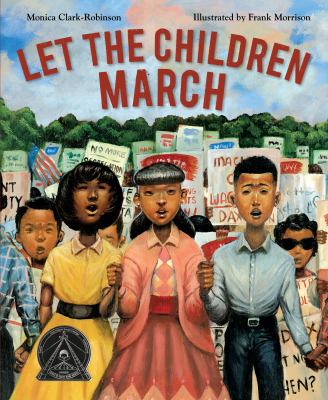 Let the Children March by Monica Clark-Robinson
Under the leadership of Dr. Martin Luther King, children and teenagers march against segregation in Birmingham, Alabama, in 1963.

Picture Books Featuring Black Families in Non-Historical Settings:
As we can see above, activism has long been a family affair in the Black Community, often by necessity.  Another important way we can celebrate Black Families is to read books about kids and families living their everyday lives with curiosity, love, and joy, despite the many challenges they must face --  especially those written by Black authors!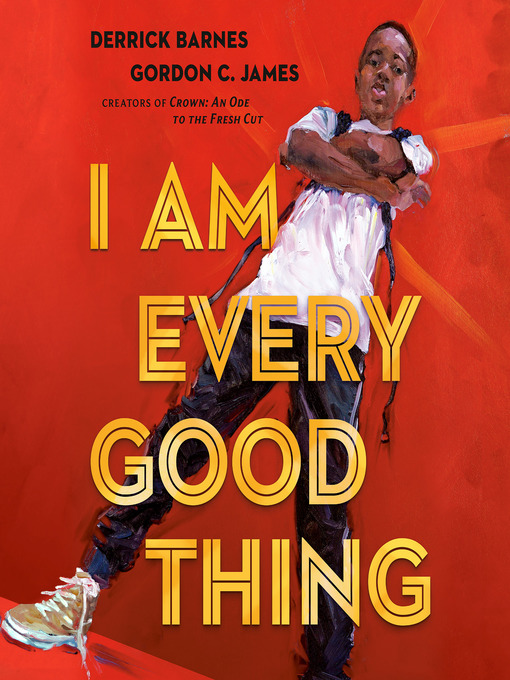 I Am Every Good Thing by Derrick Barnes
The confident Black narrator of this book is proud of everything that makes him who he is. He's got big plans, and no doubt he'll see them through—as he's creative, adventurous, smart, funny, and a good friend. Sometimes he falls, but he always gets back up. And other times he's afraid, because he's so often misunderstood and called what he is not. So slow down and really look and listen, when somebody tells you—and shows you—who they are. There are superheroes in our midst!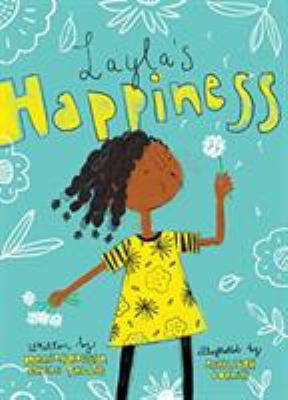 Layla's Happiness by Mariahadessa Ekere Tallie
Seven-year-old Layla divulges many things that make her happy, especially her family and their community garden.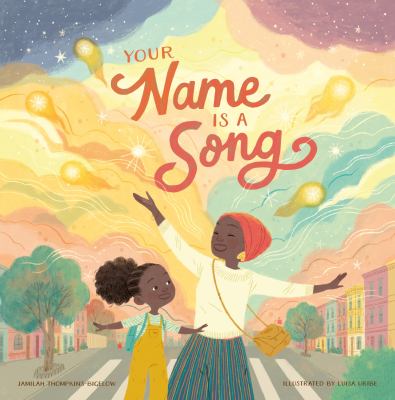 Your Name is a Song by Jamilah Thompkins-Bigelow
Saddened by her classmates' and teacher's mispronunciations of her name, a girl is empowered by her discovery that names are like songs when she and her mom celebrate the musicality of African, Asian, Black-American, Latinx, and Middle Eastern names.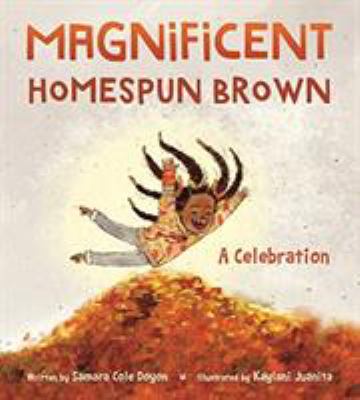 Magnificent Homespun Brown by Samara Cole Doyon 
Joyful young narrators celebrate feeling at home in one's own skin.