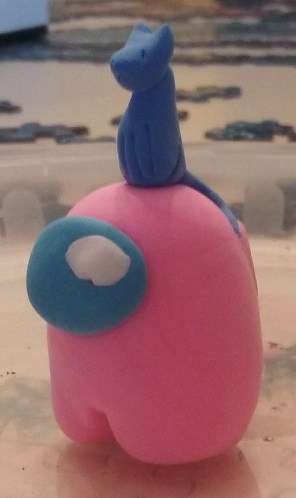 Looking for something new to do? Read on to learn about Central's winter virtual teen programming! 
Teen Advisory Group (TAG)
TAG is a group of teens, ages 13 to 17, who meet once a month via Zoom to help the library figure out how to best serve teens and others. It's a great opportunity to build leadership skills, work on creative projects, and meet new people. 
  Time: 3:30-5:00 pm
Friday, December 11
Friday, January 8    
Friday, February 12 
Friday, March 12      
Friday, April 9 
Teen Take and Make Craft Hangout
Each month, teens pick up a different Take and Make Craft bag at the Central library and join others, via zoom, to make the craft, listen to music and hang out. Registration is required for this program. 
  Time: 3:30-5:00 
Friday, December 18  Craft: Among Us clay figures
Friday, January 15      Craft: Dragon eggs 
Friday, February 19    Craft: Mini book key chains
Friday, March 19        Craft:  Soft circuit light-up cuff
Friday, April 16           Craft:  Advances soft circuit light-up cuff 
Online Teen Manga Club
Join us on our Discord Server for discussions about your favorite anime and manga. Share your artwork and connect with other teens who have similar interests. To join get your parent's permission, make a Discord account and follow the link: https://discord.gg/eu3Mg2fAwB. Follow the directions from Carl-bot for full access. This program is hosted by the North Park Library.
Reader's Quest Middle School Book Group
For youth in 5th-8th grade. This book group is run like a Battle of the Books program. Participants are asked trivia questions from the month's selection. Copies of these books are available, at the Central Library, for participants to keep.  
   Time: 1:30-3:00   
Rising Voices Social Justice Book Discussion Group
For teens in 9th-12th grade. 
   Time: 3:30-5:00
You can request physical books to be sent to any BECPL library or download an ebook or audio book. Don't have a library card? You can apply for one online.
Most programs meet via Zoom. You can participate on your computer, tablet, or phone. Invitation is through email and will not be made public. To obtain Zoom link, or get more information, email lowem@buffalolib.org.