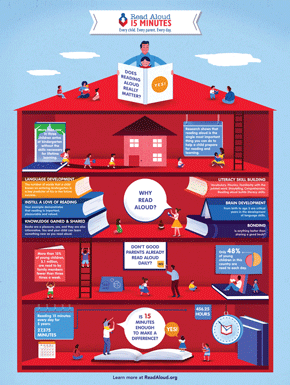 Can't make it to storytime at your local library? That is no reason for the fun and learning to stop. There are many online resources to share as a family to continue increasing your children's literacy skills! Reading every day is an important way to help keep little minds growing. Here are some of our favorite internet resources to help you bring the love of learning to your children.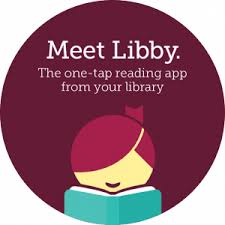 Overdrive and Libby - These are free to use with your Buffalo and Erie County Library Card. You will have access to thousands of ebooks and audiobooks for the whole family. The Libby app works on your phone or tablet to give you access to books on the go.

DayByDayNY - A website for young children and their families with daily ideas to keep learning fun. It is part of the New York State Library early literacy initiative Ready to Read at New York Libraries.
Storyline Online - Stream videos featuring celebrated actors reading children's books alongside creatively produced illustrations.
PBS Kids- Videos and games for little learners. There is also a helpful parent's resources section with ideas and activities for your little ones.
Jbrary - A great resource for songs, rhymes and fingerplays to practice with your child. A librarian favorite!
Helping Your Child Become a Reader - Resources from the US Department of Education.
Zero to Three - Their mission is to ensure that all babies and toddlers have a strong start in life. This site has many resources of early literacy, math and science, communication and language skills, and all other aspects of raising little ones who are ready to read.
Switch Zoo - Fun learning games with animals.
Smithsonian Kids - Learning games and videos from the Smithsonian Institution, the world's largest museum, education, and research complex. Learn more about the Smithsonian's 19 museums and the National Zoo—shaping the future by preserving our heritage, discovering new knowledge, and sharing our resources with the world.
Common Sense Medial - Feeling overwhelmed by the endless amounts of media your kids want to consume? Common Sense Media can help keep you up to date on what your kids want to read, watch and play. Reviews of the newest apps, books, video games and even YouTube content written by parents, educators, and kids. It's helpful whether your child is 4 or 14!
Podcasts for kids. Adults aren't the only ones who can get into a great podcast. Here are some of our favorites to listen to with the family:
Buttons & Figs - A fun, educational program for kids, parents, educators, librarians, anyone, everyone who values wordplay. Buttons & Figs introduces kids to great nonsense literature, poetry, and songs as a way to give them permission to play with words. Created by 2 librarians and Arizona school agers, this imaginative podcast is inspired by great works of fiction and poetry!
The Radio Adventures of Eleanor Amplified - A podcast from WHYY Philadelphia. An old-school styled radio show with a snappy modern heroine. Follow Eleanor's adventures as she stops the bad guys and reports the news. Fun for the whole family, recommended for ages 8-12.
Storynory - Free stories for kids age 7 to 11 including some fun re-tellings of classical myths and lots of original content.
Tumble - A science podcast for kids and grownups. Listen to stories about science discoveries with the help of scientists!
More Ideas for at home family fun! Here is an ever growing list of free stuff to do at home! There are definitely some repeats in here but it's worth it to spend some time taking a look at all these different resources. We'll be updating as we learn about more.