Join us on Saturday, August 1, 2020 for the 22nd Annual Battle of the Books - the #1 summer reading program and team trivia competition for students entering 6th-9th grade!
2020 titles will be revealed mid-late Spring.
---
2019 Titles

Space Case (Moon Base Alpha #1) by Stuart Gibbs
Twelve-year-old Dashiell Gibson is famous the world over for being one of the first humans to live on the moon. And he's bored out of his mind: Kids aren't allowed on the lunar surface, meaning he's trapped inside the tiny moon base. Then, Moon Base Alpha's top scientist turns up dead. Dash senses there's foul play afoot, but no one believes him. Everyone agrees Dr. Holtz went onto the lunar surface without his helmet properly affixed, simple as that. But Dr. Holtz was on the verge of an important new discovery, Dash finds out, and it's a secret that could change everything - a secret someone just might kill to keep...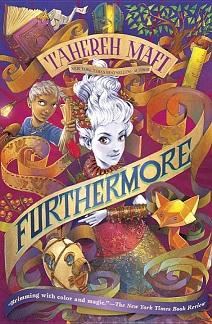 Only three things matter to Alice Alexis Queensmeadow: Mother, who wouldn't miss her; magic and color, which seem to elude her; and Father, who always loved her. It's been almost three years since Father disappeared from Ferenwood with nothing but a ruler, but Alice is determined to find him. To do so, she'll have to travel through the mythical, dangerous land of Furthermore, where down can be up, paper is alive, and left can be both right and very, very wrong. It will take all of Alice's wits to make it through Furthermore and hold fast to the magic of love in the face of uncertainty and loss.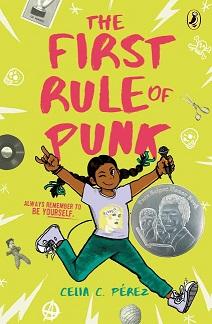 The First Rule of Punk by Celia C. Perez 
On Day One at her new school, twelve-year-old Malu inadvertently upsets Posada Middle School's queen bee, violates the school's dress code with her punk rock look, and disappoints her college-professor mom in the process. Her dad, who now lives a thousand miles away, says things will get better as long as she remembers the first rule of punk: Be yourself. When she assembles a group of like-minded misfits at school and starts a band, Malu finally begins to feel at home. She'll do anything to preserve this, including standing up to an anti-punk school administration to fight for her right to express herself!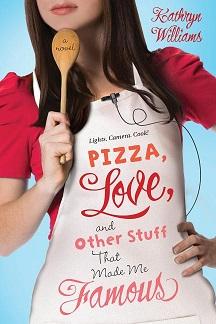 Pizza, Love, and Other Stuff That Made Me Famous, by Kathryn Williams
Sixteen-year-old Sophie Nicolaides was practically raised in the kitchen of her family's Italian-Greek restaurant. When her best friend, Alex, tries to convince her to audition for a new reality show, Teen Test Kitchen, Sophie is reluctant. But the prize includes a full scholarship to one of America's finest culinary schools and a summer in Napa, California, not to mention fame. Once on-set, Sophie immediately finds herself in the thick of the drama - including a secret burn book, cutthroat celebrity judges, and a very cute French chef. Sophie must figure out a way to survive all the heat and still stay true to herself.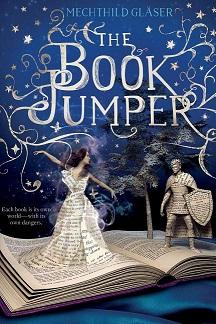 Battle of the Books 2019 Kid's Choice Winner 
The Book Jumper by Mechthild Gläser 
Amy Lennox doesn't know quite what to expect when she and her mother pick up and leave Germany for her mother's childhood home of Lennox House on the island of Stormsay. Amy's grandmother, Lady Mairead, insists that Amy must read while she resides there - but not in the usual way. It turns out that Amy is a book jumper, able to leap into a story and interact with the world inside. As thrilling as Amy's new power is, it also brings danger: Someone is stealing from the books she visits, and that person may be after her life. Amy vows to get to the bottom of the thefts, whatever the cost.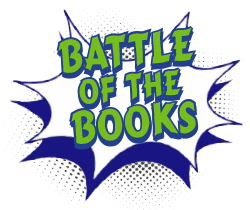 The #1 Summer reading program and team trivia competition for students entering 6th through 9th grade. To sign up, visit your local library today.  You can't win if you're not in it!
Wonder what "Battle" is like?  Check out this video!
Battle Stories
From Orchard Park: Jacob was 12 years old and a first time Battle participant last year. Jacob was always smiling... he really liked being part of a "team". He will be back to compete for Orchard Park in 2008.
From Lackawanna: Lackawanna has fielded a battle team since 2001. Nick joined the team in 2005 at age 11. He is a bright boy with a great memory for details. The Battle of the Books is an activity where children like Nick can shine. He reads all 6 books, writes many questions and acted as the team's spokesperson in 2007. Nick is a great asset to the Lackawanna team!
From Newstead: Jason joined the Newstead team in 2006 as a 6th grader. He had always had difficulty reading because of an eye condition. He was working with a behavioral ophthalmologist to who worked with him to train his eyes to "work together". Participating in Battle in 2006 was a struggle, but 2007 was a much better year and Jason really enjoyed it. He is looking forward to helping the team in 2008!
Behind the Scenes
The success of the Battle of the Books program is vitally dependent on the many dedicated volunteers. The question writers and readers are a major component to the success of the competition. Many of the volunteers return year after year because they enjoy the experience and enthusiasm of the participants and their families! They are current and former library employees, teachers, and school and college librarians.
How Battle Changed My Life
When I put my name on the piece of paper ten years ago for Battle of the Books, I had no clue how it would come to change my life. I had always loved to read books, and that summer when I had the chance to enter into a contest that revolved around reading, I leapt at the chance. Over the next two years, I came to know Mrs. Forsberg, one of the librarians at Orchard Park. I had reached the age limit for doing Battle, but continued to spend y time devouring different books. Four years later, when I applied for a job at the Orchard Park Library, it was her who hired me because she remembered me from my time doing Battle. Working at Orchard Park was a wonderful experience that opened the door for me to work downtown in the bookstore. Last summer I wished to go back where it all began, and I decided to be an assistant coach to one of the teams from Orchard Park for Battle of the Books. I spent my Tuesday nights helping the students answer questions and understand the books. However, it was while I was working at Orchard Park that I came to realize that I wished to always work in a library. It was this realization that inspired me to apply to library school at the University at Buffalo. I am now currently finishing up my first semester of grad school, and when I look back, I realize that had I not signed up for Battle of the Books ten years ago. I would not be where I am today. ~ Sara