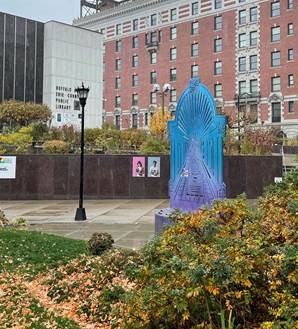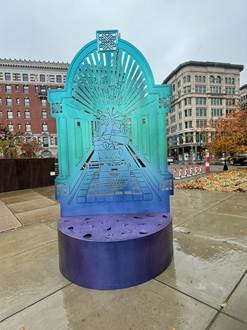 Here are details from Just Buffalo Literary Center which initiated the project:
ABOUT LUCILLE CLIFTON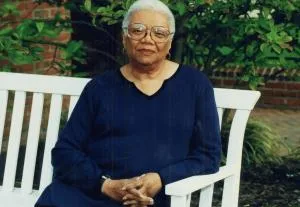 Lucille Clifton (1936-2010) remains one of the most important poets of the 20th century. Born Thelma Lucille Sayles in Depew, New York, Clifton grew up on Purdy Street on Buffalo's East Side and graduated from Fosdick-Masten Park High School (now City Honors). After studying at Howard University and SUNY Fredonia, Lucille returned to Buffalo where she married Fred Clifton and gave birth to their six children.
She was discovered when her friend Ishmael Reed shared her poems with Langston Hughes who published her poems in the influential anthology, The Poetry of the Negro. In her lifetime, Clifton published 14 collections of poetry, a memoir (edited by Toni Morrison), as well as 18 books for children. Her numerous awards include three Pulitzer Prize nominations, an Emmy Award for her work on Free to Be You and Me, a Coretta Scott King Award, and the National Book Award. Clifton was the first Black woman ever to receive the distinguished Ruth Lilly Poetry Prize for lifetime achievement.
ABOUT THE ARTIST: OLALEKAN JEYIFOUS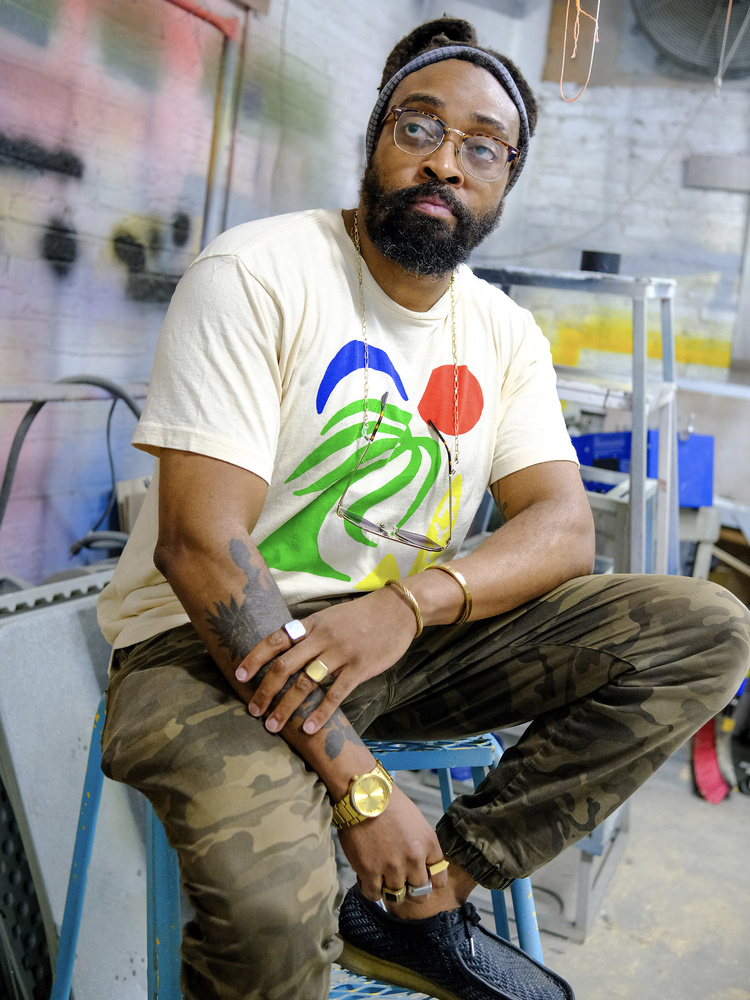 Olalekan Jeyifous is a Nigerian-born, Brooklyn-based artist and designer. He holds his bachelor's degree in Architecture from Cornell University where his primary focus was experimenting with the application of computer software in the creation of art, design, and architecture. Jeyifous's career has garnered international attention from numerous large-scale public art installations and exhibits in Durham, Atlanta, Brooklyn, Chicago, Cleveland and the Coachella Festival as well as exhibitions in Lisbon, Paris, Rotterdam, London, Barcelona.
ABOUT THE ARTWORK
Each facet of the sculpture has been carefully considered to echo the poetry of Lucille Clifton while also inviting Reading Park visitors to engage with the work. Finished in a Light Interference Coating, this iridescent surface allows visitors to see themselves reflected in the piece. The typewriter opening into beams of light depicts the spirit of inspiration and connects most concretely to the downtown Central Library's Reading Park itself—a place to celebrate the written word & to inspire people of all ages & walks-of-life.
Permanent signage is forthcoming and an official ceremony will take place next spring.
This project is sponsored by generous support from: