The library is now open to the public during our regularly scheduled hours! Prefer curbside? Give us a call at 693-5043 and we'll be happy to bring your materials out to you!
Monday - 9:00 AM to 8:00 PM
Tuesday - 9:00 AM to 5:00 PM
Wednesday - 9:00 AM to 3:00 PM
Thursday - 9:00 AM to 8:00 PM
Friday - 9:00 AM to 5:00 PM
Saturday - 9:00 AM to 2:00 PM
Sunday - Closed
_______________________________________________________________________________________
Use the link below to access our online event calendar: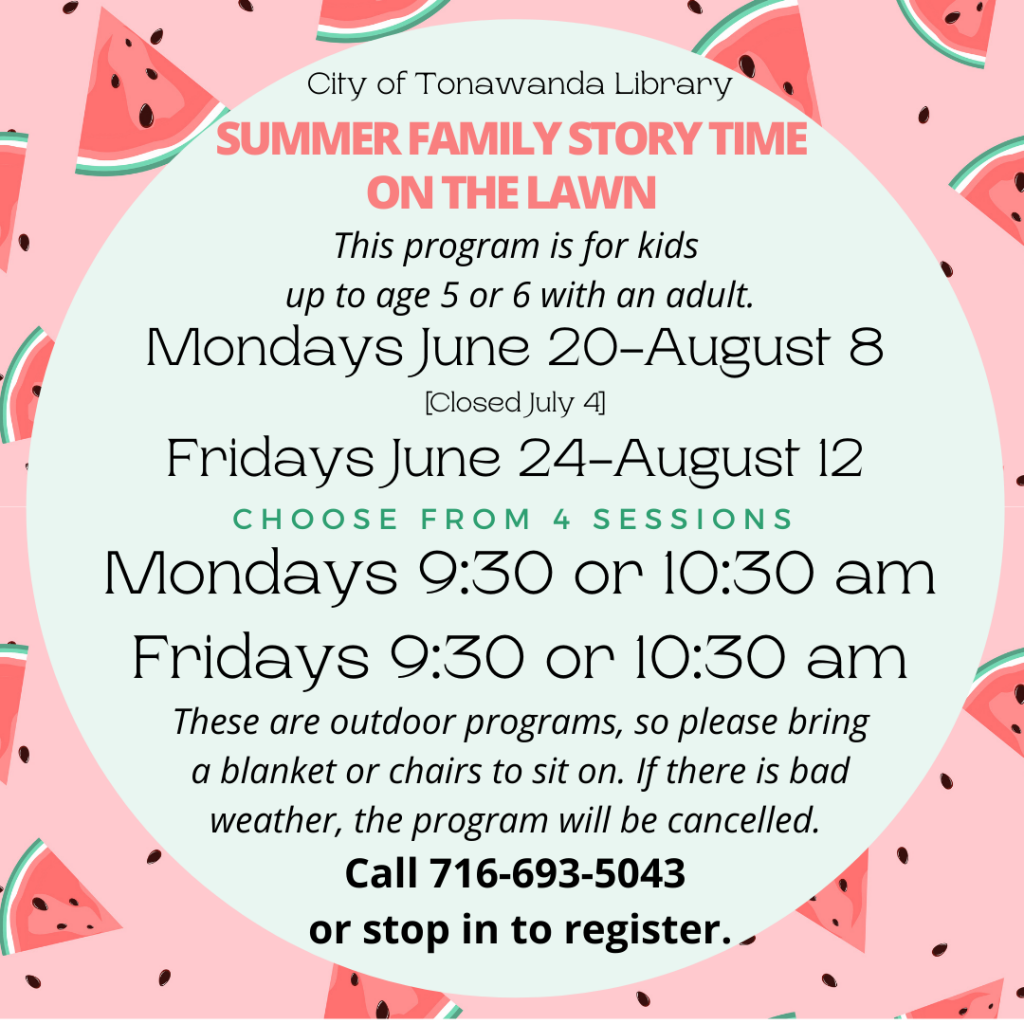 Call 716-693-5043 or stop in to register!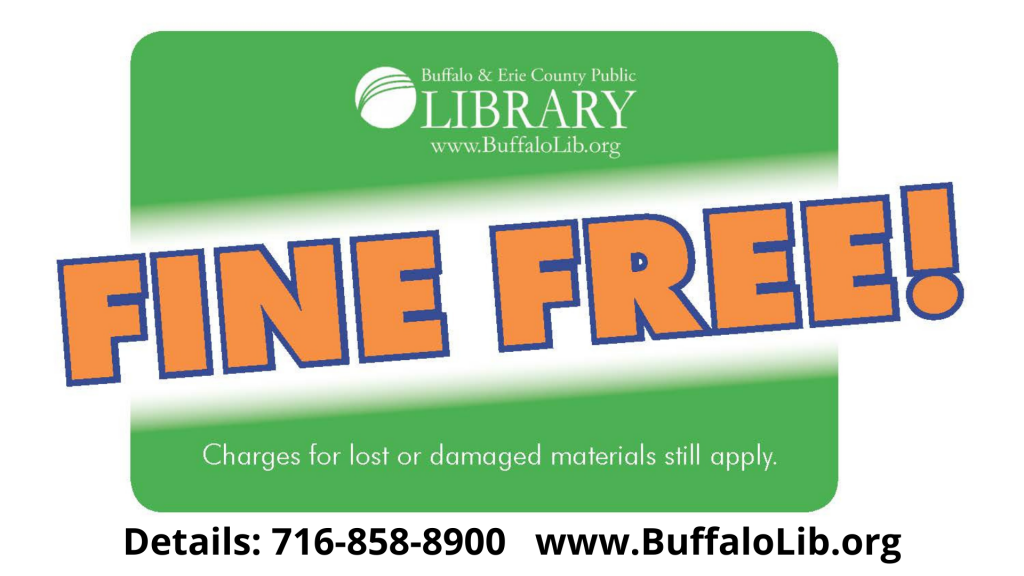 Buffalo & Erie County Public Libraries are going fine free! Charges for lost or damaged materials still apply. For more info call 716-858-8900, visit your library or click here: https://tinyurl.com/BfloFineFree .
********************

Join us for a variety of topics presented by passionate, knowledgeable, and professional instructors. Classes at the City of Tonawanda Public Library run from Monday, May 9th thru Thursday, June 30th, and are for ages 55 and up. Call as at 716-693-5043 or stop by to register. For complete course offerings, visit: https://www4.erie.gov/universityexpress/ 

May 9th (Monday) - Am I Eligible?
May 12th (Thursday) - The Gardens of Emily Dickinson
May 16th (Monday) - Crystal Beach
May 19th (Thursday) - Switched at Birth
May 23rd (Monday) - Understand Climate Change Through Geology
May 26th (Thursday) - Backyard Wildlife
June 3rd (Friday) - Erie Canal
June 6th (Monday) - Putting Your Affairs in Order
June 13th (Monday) - An Overview of Revocable and Irrevocable Trusts
June 16th (Thursday) - Buffalo Stories: Murder of the White Witch
June 17th (Friday) - Get to Know the Architectural Styles of Erie County
June 20th (Monday) - Polish Women as Forced Laborers
June 23rd (Thursday) - President James Garfield
June 24th (Friday) - Native Trees and Shrubs
June 27th (Monday) - Mary Lincoln
June 30th (Thursday) - Early 1900s Society and Culture

Have you seen the "B is for Book" exhibit? Free & open to the public @ the downtown Central Library, this display features beloved books from the early classics to fables & fairytales. https://www.buffalolib.org/whats-happening/b-book
********************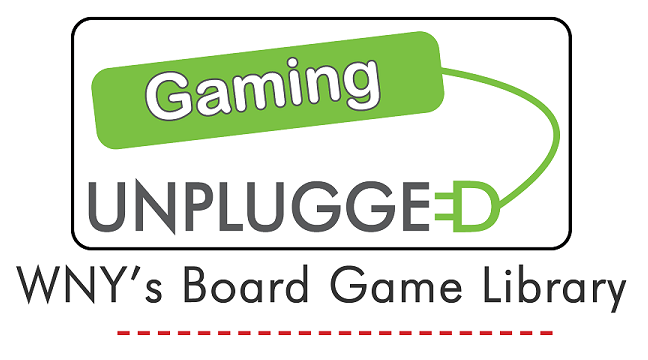 Borrow board games for free with your Library card! Choose from over 100 games - including classic favorites & new games. https://www.buffalolib.org/.../gaming.../gaming-listing
********************

Stay updated on all things COT Library!
********************