What is a MakerSpace?
A comfortable and collaborative space that promotes creativity and innovation.
Learn New Skills - Try New Technologies - Create Art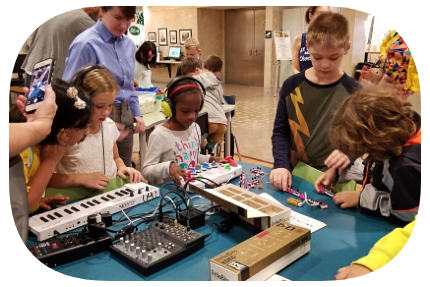 Makerspaces have quickly become vital environments in libraries, educational institutions and community centers. These spaces remove financial, social and other limitations by providing free access to tools that inspire and empower people to make, create and learn skills. Offering resources such as laser cutting, 3D printers, media production studios, sewing machines and collaborative work spaces, makerspaces help people develop prototypes and business models, and inspire next-generation STEM leaders.

Come visit us.
Our skilled instructors are here to demonstrate and assist you with Recording Studio Usage, 3D Printing, Laser Cutting & Engraving and Crafts.
"Making is any time you use your point of view to make something that didn't exist."
—Adam Savage
Thank you to our Equipment Donors