2095 School Street, North Collins, NY 14111
716-337-3211
---
WE OFFER THESE ONGOING WEEKLY PROGRAMS: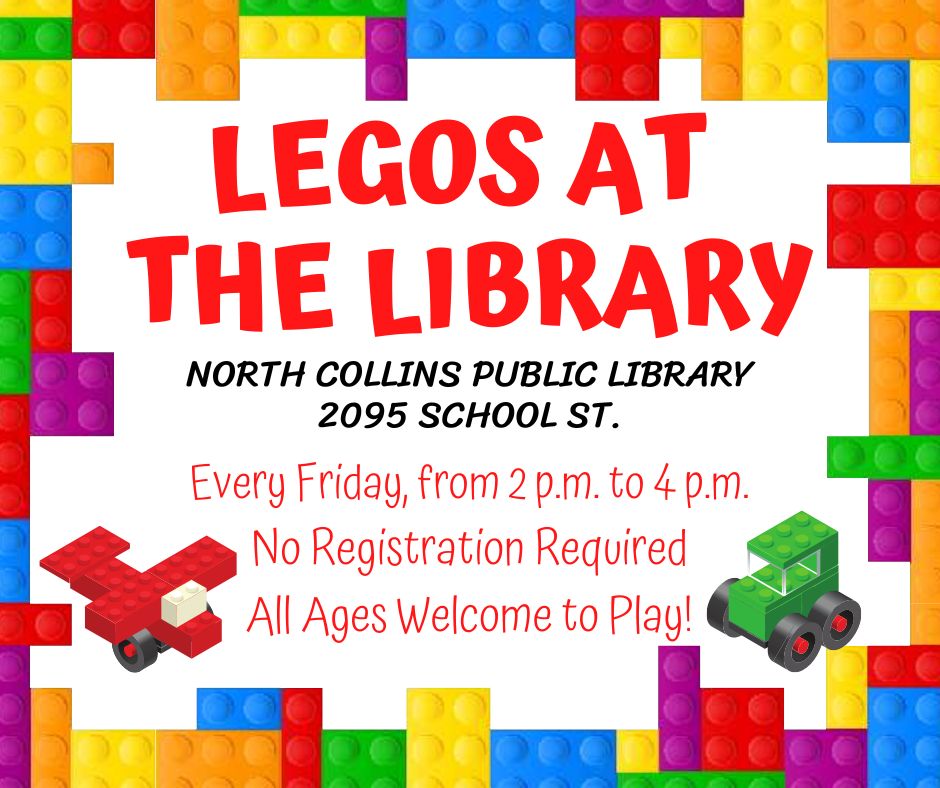 ---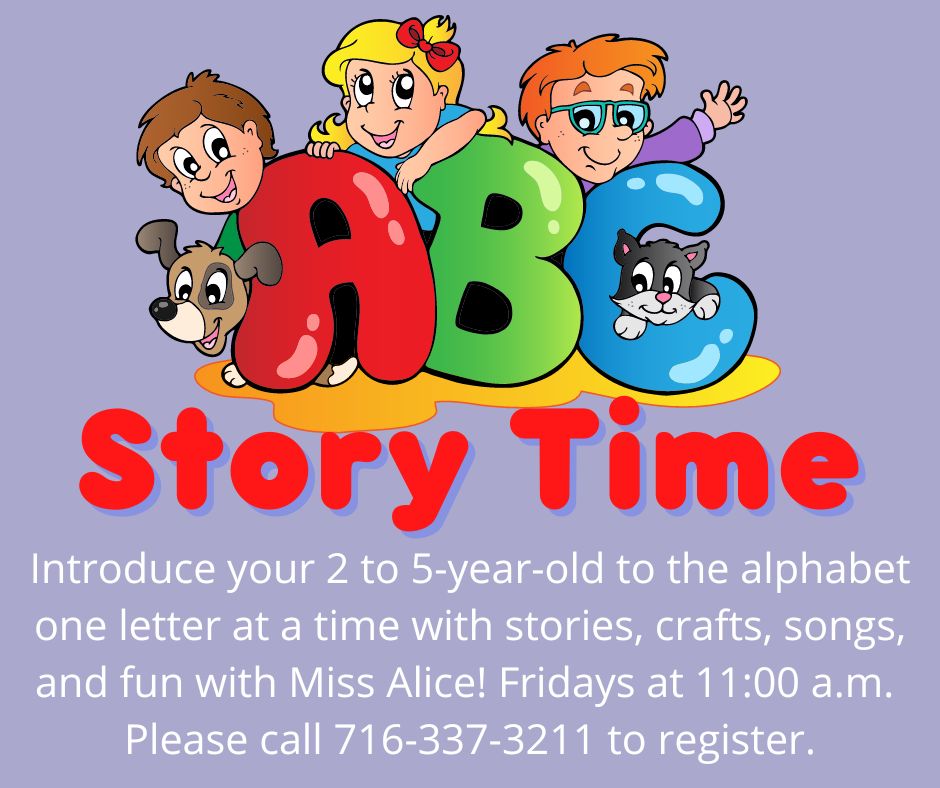 ---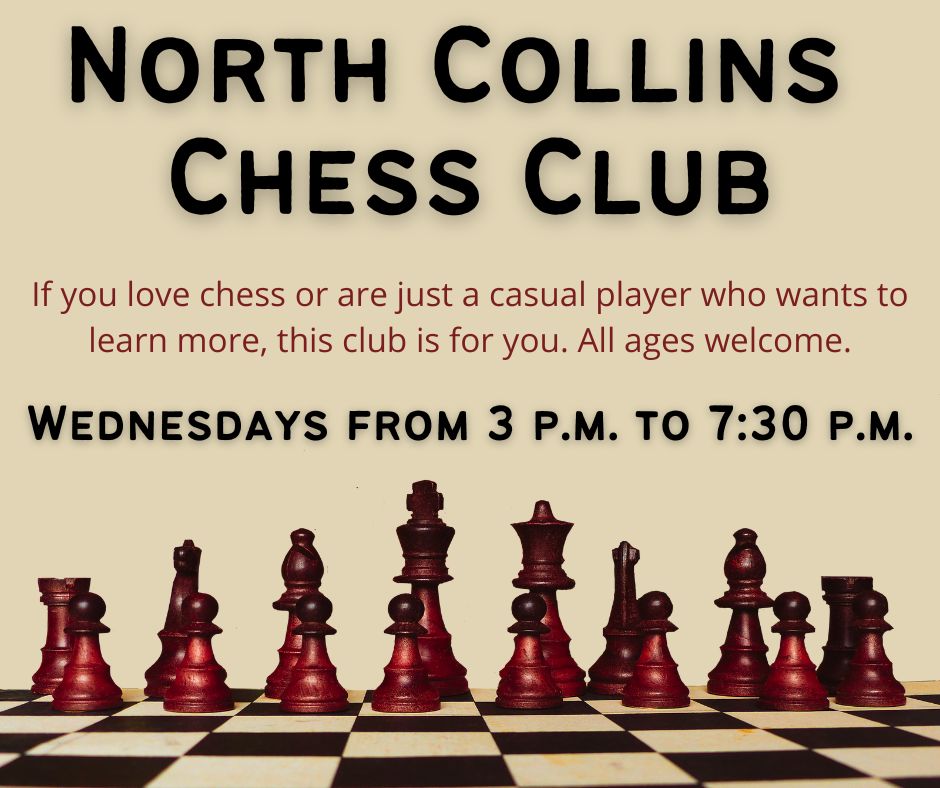 ---
Virtual and Take and Make Craft Day - Every Monday: 
Join us for a weekly craft demonstration on Facebook or Instagram. Stop in during our open hours to pick up craft supplies to make the project at home.
---
WE OFFER THESE ONGOING MONTHLY PROGRAMS: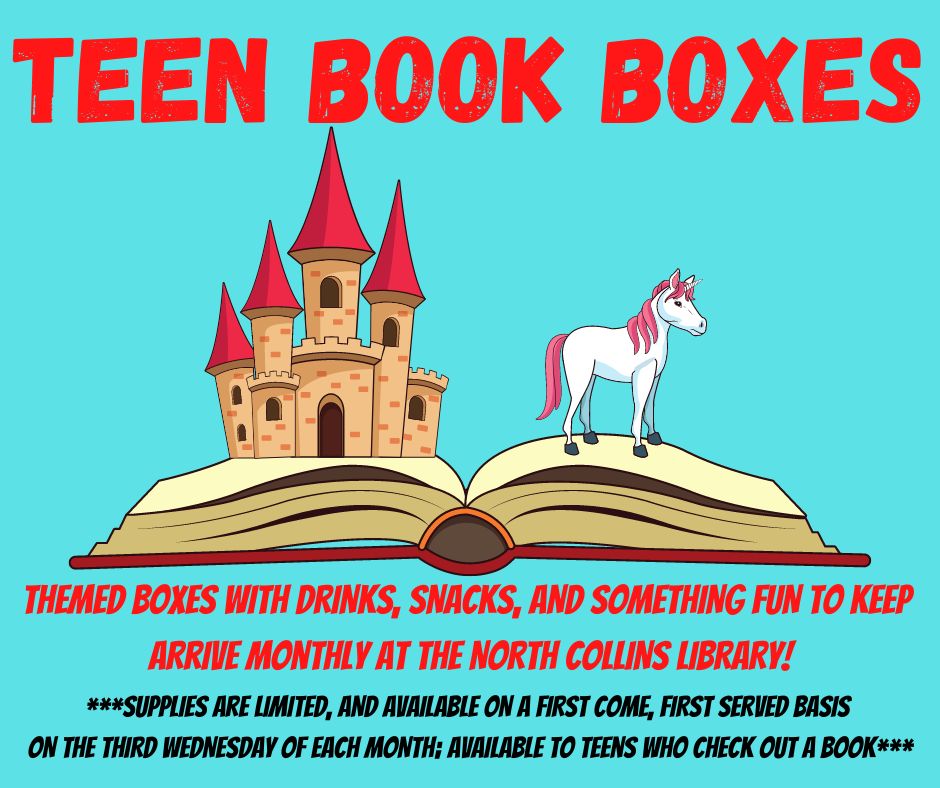 ---
---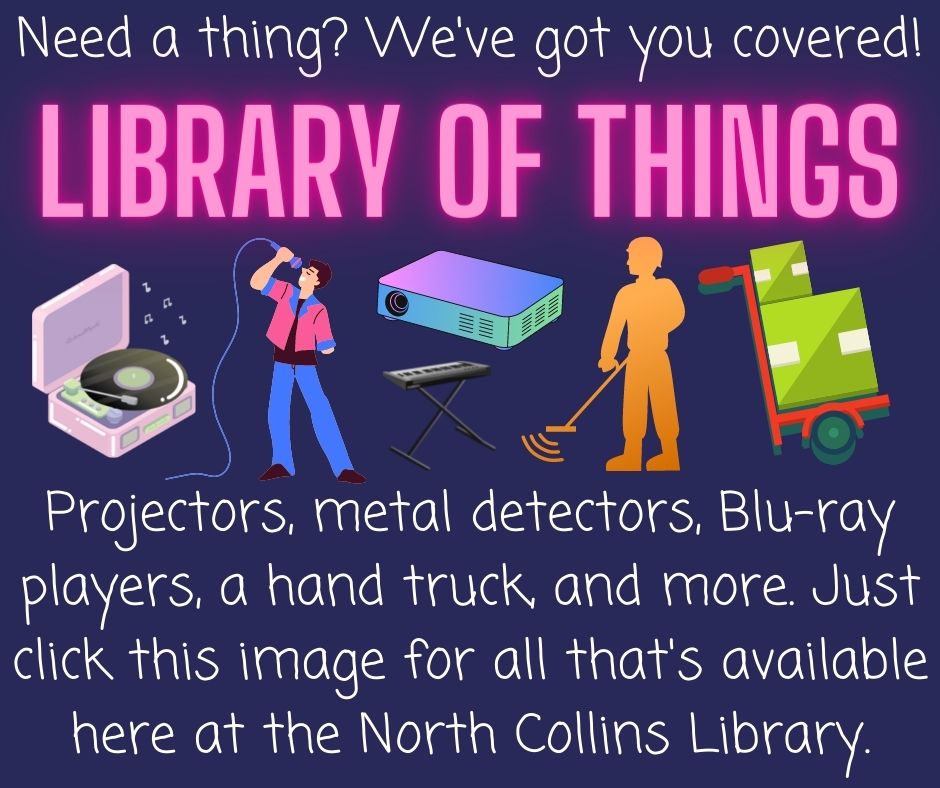 *These items can be checked out only on an adult card for 7 days*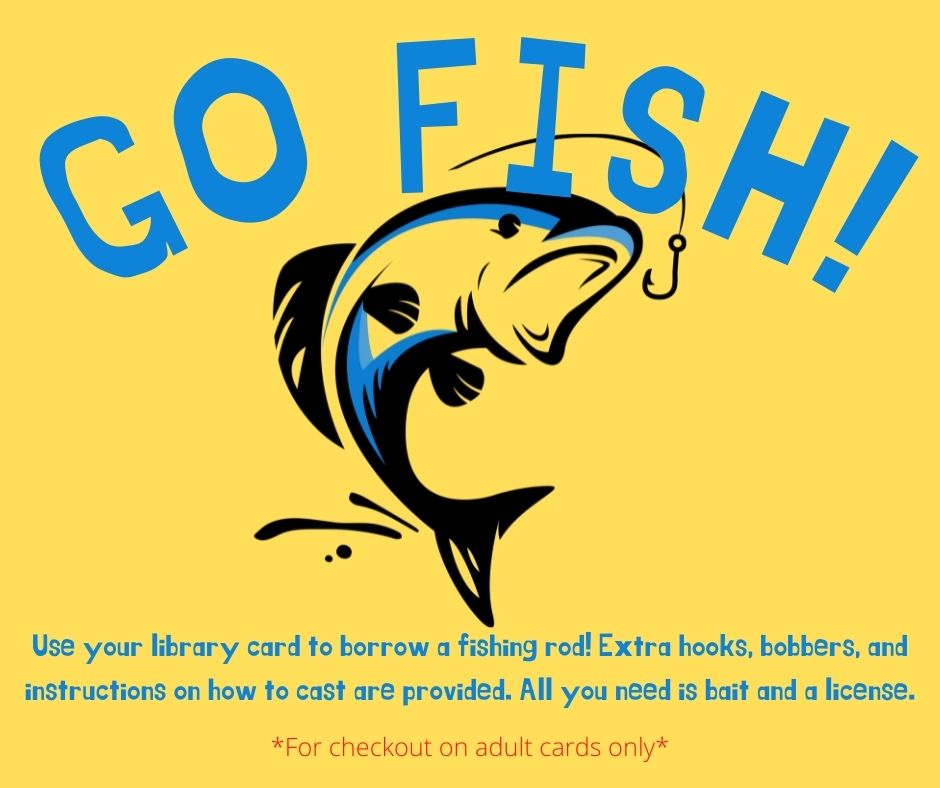 ---
North Collins Public Library ♦ 2095 School Street ♦ 716-337-3211
Please call the library for more information or to sign-up for any of our programs.