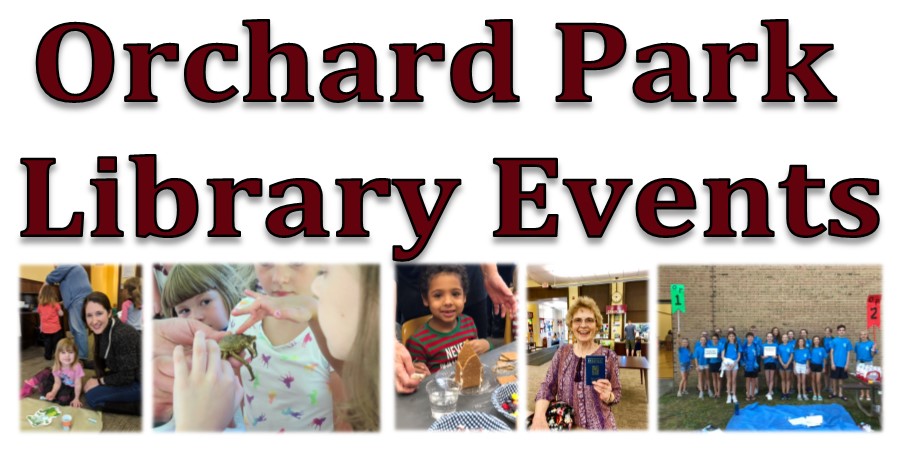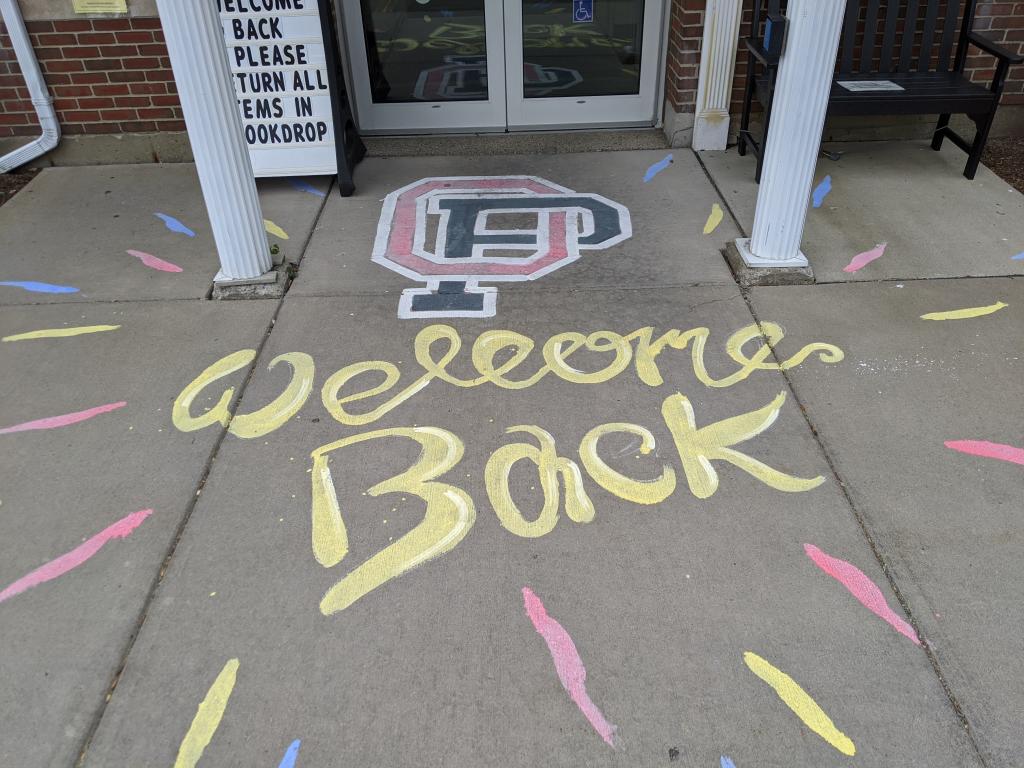 The Orchard Park Library is now open to the public with modified hours:
Monday 1pm-7pm | Tuesday 10am-5pm | Wednesday 1pm-7pm | Thurday 10am-7pm | Friday 10am-5pm | Saturday 10am-3pm
*****Due to concerns regarding the COVID-19 pandemic, the library cannot accept materials donations for the forseeable future. Thank you for your past generosity and we look forward to safely accepting donations in the future. 
*****Due to the COVID-19 pandemic all library programming is taking place online.  Scroll down for direct links to our virtual programs or visit us on our calendar or social media!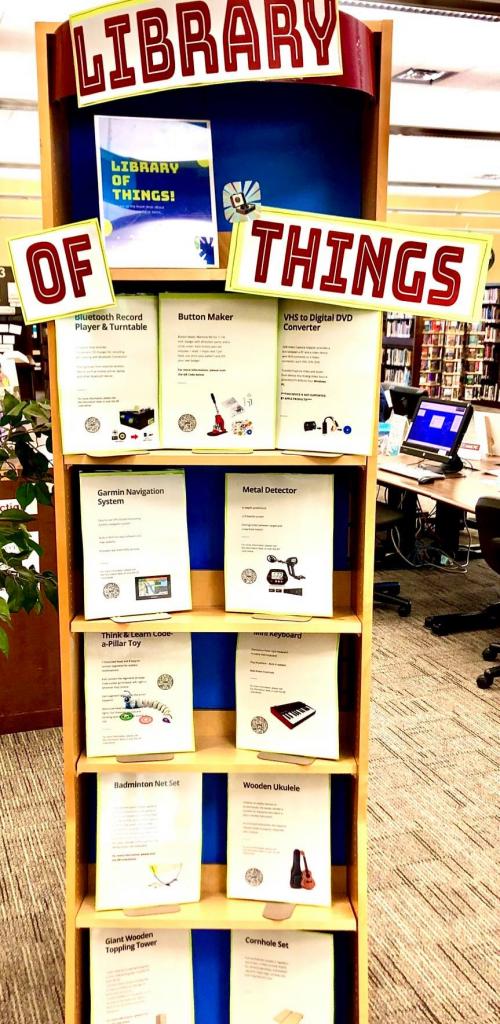 Check out the Orchard Park Library's NEW Library of Things available for checkout today!
In-Person & Virtual Children's Programs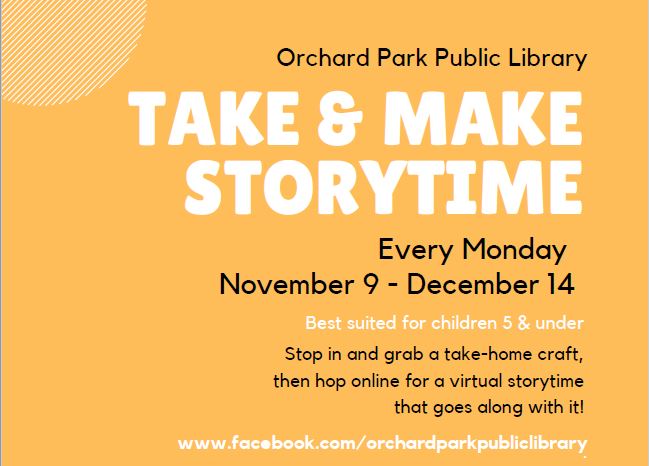 Check out our Facebook Page for the Orchard Park Library's Youtube Channel for the latest storytimes! 

New Challenges are posted every Saturday at 9am on our Facebook Page check out the list below for direct links to past challenges. 
Virtual Teen Programs
Virtual Adult Programs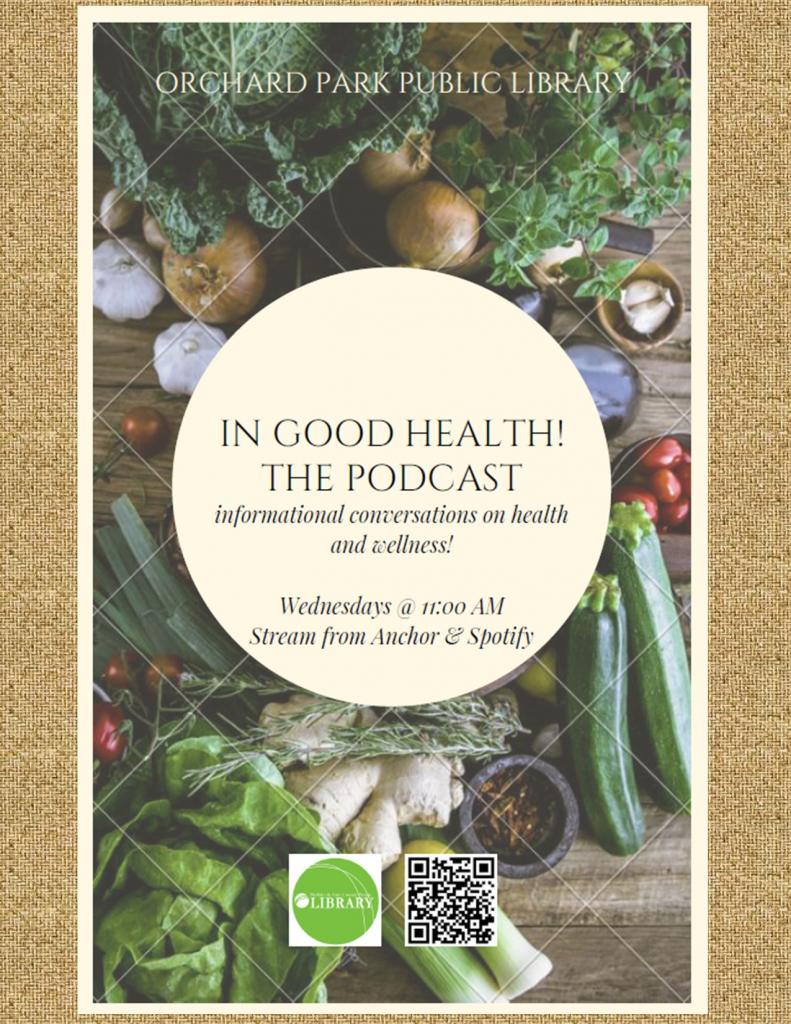 New sessions are posted weekly, check us out on:
Past Episodes:
In Good Health: Quarantine Meditation Meditation is a great tool for lowering stress and promoting overall health, both mentally and physically. Join the Orchard Park Library in this virtual meditation session. Click here to begin.
In Good Health Tuesday April 14th Today's discussion would have been on making non-toxic cleaning supplies for your home...just in time for Spring! Here is a list of the resources we recommend: 

If you're interested in how certain cleaning products become certified as environmentally safe, the Environmental Working Group has some great information on their website. Check them out: www.ewg.org
Make Cleaning Products from Natural Ingredients - https://youtu.be/JCbzH1uy7SA