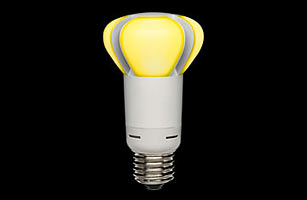 Databases
Business Insights: Essentials
Search this database to find detailed company and industry news and information. It brings together company profiles, brand information, rankings, investment reports, company histories, chronologies and periodicals.  Virtual Tour
Findlaw
Findlaw is a Web directory of laws, cases and codes, law schools, legal directories, lawyers and law firms, and legal organizations.
HeinOnline Legal Database
Provides access to law journal articles, the Federal Register, the Code of Federal Regulations, U.S. Supreme Court cases and the U.S. Code. For use at any library. Virtual Tour
Reference Solutions (formerly ReferenceUSA): Business
Reference USA includes 12 million nationwide business listings searchable by name, location, line of business, size and other details. This database is a goldmine for the entrepreneur collecting industry information in their area, compiling lists of competitors, customers, and potential partners.
Websites
Inventors Digest
As the leading print and online publication for the innovation culture, Inventors Digest delivers useful, entertaining and cutting-edge information to help its readers succeed.
United States Copyright Office
The United States Copyright Office provides a searchable index of copyrights, electronic forms to register your work, and a full description of the laws and regulations that govern the copyright process.
United States Patent and Trademark Office
The United States Patent and Trademark Office provides a searchable patent and trademark index, step by step application guides, access to electronic submission forms, and inventors assistance information.  This official government site includes a full description of the laws and regulations that govern the patent and trademark process along with helpful tutorials, diagrams, and FAQ pages.
United States Small Business Association
The United States Small Business Association site has a section dedicated to intellectual property law.  Business professionals provide insight and advice on how to secure and profit from intellectual property rights.
World Intellectual Property Organization
The World Intellectual Property Organization (WIPO) is the United Nations agency dedicated to the use of intellectual property as a means of stimulating innovation and creativity.  This site includes a searchable index of worldwide patents, trademarks, and copyrights.  It also includes law and treaty information, international trade statistics, and access to WIPO publications.
Community and Local Links
New York Intellectual Property Law Association
The New York Intellectual Property Law Association is a bar association principally composed of lawyers interested in patent, trademark, and copyright law.  The Association promotes the development and administration of intellectual property and related laws.  It provides its members with an opportunity to make their views known and to advance the knowledge of legal professionals, the judiciary, government and the public.
Library Materials
Click on the following topics for a quick search in the Library's Catalog.
Business Planning
Copyright
Inventions
Patents 
Trademarks