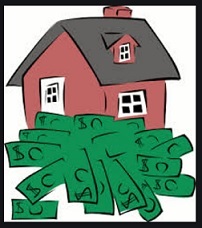 Databases
City of Buffalo Property Report Card
Search for individual properties by address, owner or search by SBL #.  Includes updated assessments and photographs.  Once you go into a record you can also find reports on sales for that street or neighborhood, plus sale prices for comparable homes in your area.
Erie County Real Property Parcel Search
Lists owner name and history, property dimensions, assessed value, and tax payment history going back to 2003.  Does not currently list new values assessed by the City of Buffalo.
Sanborn Maps of New York 1867-1970
Sanborn fire insurance maps are detailed property and land-use records.
 
Foreclosures
City of Buffalo Current and Past Foreclosure Lists and Auctions
Erie County Auction & Foreclosure List

Property Taxes
Buffalo Online Tax & User Fee Payments
This site is not yet operational.
Erie County Online Tax Payments
Erie County Regional Municipalities
Gives links to town and village governments, including links to town and village clerks.
Erie County Veterans Real Estate Tax Breaks
Honorably discharged veterans may qualify for a 10% to 35% reduction of their residential real estate tax.  This webpage provides instructions on eligibility and how to apply.
New York State Office of Real Property Tax Services
Gives statistics on property by classification for all counties in New York State plus links to various cities, towns, and villages.
Senior Citizens Exemption
Local governments and school districts in New York State can opt to grant a reduction on the amount of property taxes paid by qualifying senior citizens.  This is accomplished by reducing the taxable assessment of the senior's home by as much as 50%.
STAR Relief Program
How to register for the School Tax Relief Program.
 
Library Materials
Click on the following for a quick search in the Library's Catalog.
City of Buffalo Commercial Valid Sales 2001-2014
City of Buffalo Residential Valid Sales 2002-2014