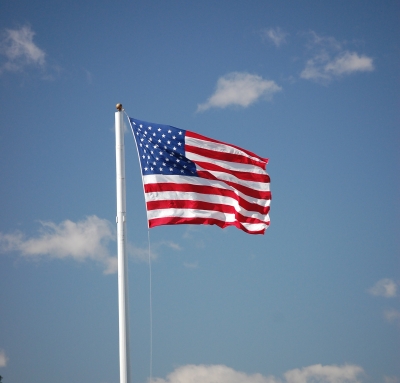 Websites
Citizenship Resource Center 
Learning about citizenship basics, including the application process, a guide to naturalization, civic tests, other preparation resources, and questions & answers.
Department of Homeland Security
The Department of Homeland Security (DHS) is responsible for providing immigration-related services and benefits such as naturalization and work authorization as well as investigative and enforcement responsibilities relating to federal immigration, customs and air security laws.
Guide to Naturalization
Provides information on the benefits and responsibilities of citizenship, an overview of the naturalization process, and eligibility requirements. To view the Guide, you must have the free Adobe Reader software installed on your computer. If you do not have this software you may download it from the Adobe Corporation.  
Khan Academy: American Civics
Free videos about how the government works in the United States.
Multilingual Resource Center 
Provides a variety of topics in several languages, including citizenship, Green Cards, employee verification, biometrics, how to report fraud and avoid immigration scams, and humanitarian programs.
Naturalization Test and Study Resources
Includes information about the Naturalization Test requirements, study guides, and updates or changes to the Naturalization test. The actual test is NOT a multiple-choice test. The civics test is an oral test, and the USCIS Officer will ask you up to 10 of the 100 questions. You must answer 6 out of 10 questions correctly to pass the civics portion of the naturalization test. You will also be evaluated on your ability to speak, read, write, and understand English at your interview. The site also offers citizenship resources in other languages.
Naturalization test (Video) 
Video examples of questions that may be asked during the interview.
Preparing for the Oath
A series of online video tutorials created by the National Museum of American History to prepare individuals for the civics portion of the Naturalization Test.
U.S. Citizenship and Immigration Sevices
U.S. Citizenship and Immigration Services (USCIS) is the government agency that oversees lawful immigration to the United States. From this site you can download most immigration forms, such as green card, employment, cititizenship and naturalization, family and adoption. You may also file certain applications online, check your immigration case status and learn more about filing fees.
Community and Local Links     
International Institute of Buffalo
Assist immigrants, refugees, and others who face linguistic and cultural barriers to  overcome language and cultural barriers so that they can become self-sufficient, productive members of the community and to promote global education and international connections in Western New York. 
Journey's End Refugee Services
Christian community-based organization with the mission of welcoming refugees without regard to ethnic origin or creed and to assist them to become healthy, independent, contributing members of the community. 
Office of New Americans (City of Buffalo)
Provides guides to Buffalo city services and benefits written in Arabic, Karen, Nepali, Somali, Spanish, and English, as well as a city report on New Americans.
Office for New Americans (New York State)
Provides help for all new Americans in accessing and navigating a variety of free services and supports. Telephone support is available in over 200 languages.
Library Materials
Click on the following topics for a quick search in the Library's Catalog.
Civics
Immigration
Naturalization 
United States Citizenship