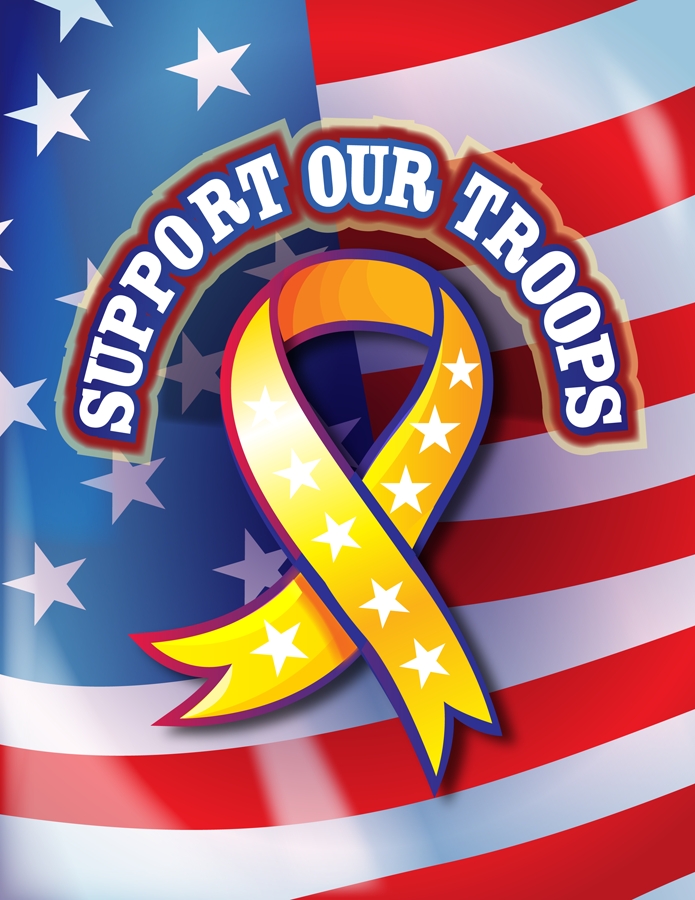 Databases 
Gale General OneFile
A one-stop source for news and periodical articles on a wide range of topics. Features millions of full-text articles, many with images that are updated on a daily basis. Full text access to Airman, DAV Magazine, Military Review, Mother Jones, National Review, and The Progressive. Millions of full-text articles, many with images. Updated daily.  NOVELny   Virtual Tour
Gale OneFile: News
Provides full-text searches of a collection of more than 1,000 newspapers. NOVELny  Virtual Tour
Websites 
Department of Defense
This link provides  information on pay & benefits, grants, internships and other resources vital to service personnel and people wishing to do business with the U.S. Department of Defense.
eBenefits
eBenefits is a government-operated central location for veterans, service members, and their families to research, find, access, and manage their benefits and personal information.
National Military Family Association
The site speaks up on behalf of military families and empowers husbands, wives, and children to understand and access their benefits.
U.S. Department of Justice's Servicemember Civil Relief Act
Provides information on the Federal law protecting the civil rights of military personnel as they enter active service. 
U.S. Department of Veterans Affairs Benefits
Information on VA education and training benefits, housing, mortgage loans, and life insurance.
The Veterans Consortium Pro Bono Program
The Veterans Consortium Pro Bono Program (Pro Bono Program) was created in 1992, with a dual mission: to provide assistance to unrepresented veterans or their family members who have filed appeals at the U.S. Court of Appeals for Veterans Claims (Court); and to recruit and train attorneys in the then fledgling field of veterans' law.
Community and Local Links 
Erie County Veterans Service Agency
Local assistance for veterans in filing claims for benefits, presenting appeals when claims are denied, and navigating the Department of Veterans Affairs bureaucracy.
Erie County Veterans Real Estate Tax Breaks
Honorably discharged veterans may qualify for a 10% to 35% reduction of their residential real estate tax.  This webpage provides instructions on eligibility and how to apply.
New York State Division of Veterans Affairs 
Information on New York State benefits towards education, real estate property tax reductions, employment and training assistance, and the EZ-Pass for disabled veterans. 
"THANK A VET" Discount Program
Discount card that can be utilized at participating local businesses in Erie County. The card is available to any veteran who is an Erie County resident and honorably discharged from any branch of service of the United States Armed Forces. 
VA Western New York Healthcare System
Provides an overview to the physicians and services available through the VA Hospital.
Veterans One-Stop Center of WNY
The VOC of WNY provides the solution to many of the challenges most WNY veterans, service members, and their families face today in obtaining the services and benefits they need, earned, and deserve.
Veterans Outreach Center
Serving Veterans and their Families in Rochester and Buffalo NY.
WNY Heroes
Offers assistance through Grants, Programs and Resources available to Western New York Veterans and their families.
WNY Veterans Housing Coalition
Helps to provide housing, employment and services for Veterans.
Library Materials
Click on the following topics for a quick search in the Library's Catalog.
Employment for veterans
Legal rights and benefits for veterans 
Legal rights for service personnel and their families
Medical care for veterans
Mental health issues for veterans
Post Traumatic Stress Disorder
Services for veterans
Support for families of servicemen & women