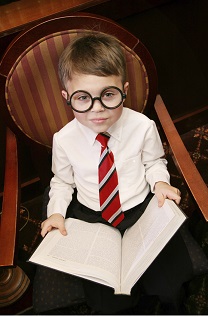 Databases
Britannica Academic Edition
Britannica Academic combines the Encyclopædia Britannica with Merriam-Webster's Collegiate Dictionary, magazines and periodicals, and many other research tools. Articles are written by Nobel laureates, historians, curators, professors, and other experts.  Virtual Tour
Gale General OneFile
A one-stop source for news and periodical articles on a wide range of topics. Education titles include American Education, Childhood Education, Education and Higher Education. Millions of full-text articles, many with images. Updated daily.  Virtual Tour
Websites
LibrarySpot
A good place to go for a variety of ready reference questions. The Reference Desk links include dictionaries, acronyms, associations, maps, quotations and style guides.
Medical Encyclopedia
The A.D.A.M. Medical Encyclopedia includes articles about diseases, tests, symptoms, injuries, and surgeries. It also contains an extensive library of medical photographs and illustrations.
Merriam-Webster Online
Search the Merriam Webster Dictionary or Thesaurus. Listen to pronounciations and check out the "Word of the Day", "Word Games" and "Trends."
Old Farmer's Almanac
Long range forecasts for major regions of the U.S.; 5 day forecasts for U.S. and international cities; recipes and gardening tips.
OneLook Dictionary
Search many dictionaries at once or browse the comprehensive list of dictionary links. A special feature is the Reverse Dictionary which allows you to describe a concept and get back a list of words and phrases related to that concept. 
Library Materials
Click on the following topics for a quick search in the Library's Catalog.
Almanacs
Dictionaries
Encyclopedias
Fun Facts & Trivia
Gazetteers (Geographical Dictionaries)