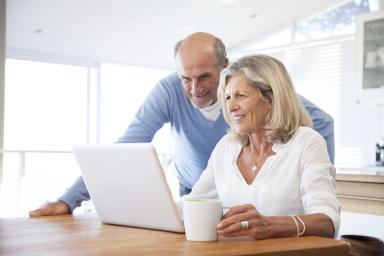 Lifelong learning programs provide intellectual stimulation and social connections
Websites
Coursera
Offering over 1,400 free courses across 27 different countries. Participating universities include Rutgers, Stanford, Johns Hopkins and many more. Must register.
Harvard Online Learning
Explore Harvard's extensive, world-class online learning opportunities. We invite you to follow your intellectual curiosity, from podcasts and lectures to fully interactive courses and programs. Many free courses included.
Khan Academy For Free* For Everyone* Forever
Learn for free about math, art, computer programming, economics, physics, chemistry, biology, medicine, finance, history, and more.
OCW- MIT Open Courseware
A web-based publication of virtually all MIT course content. OCW is open and available to the world and is a permanent MIT activity.
Community and Local Links
Community Education programs at your local school district or community college
Buffalo   Clarence   Frontier   Ken-Ton   Lancaster   Maryvale   Orchard Park   SUNY Erie   West Seneca   Williamsville  
Alliance Française de Buffalo
Offers French conversational classes and workshops year-round. From true beginner to advanced classes, all classes and workshops are taught by experienced native or near native French speakers. 
Buffalo & Erie County Public Library 
Special Collections, exhibits, lectures, computer classes, local history, geneaology....everything in the world at your fingertips.
Explore Buffalo
A non-profit organization providing tours and other opportunities to discover Buffalo's great architecture, history, and neighborhoods. Docent training and other volunteer opportunities are available.
Forest Lawn - Tours
Forest Lawn is one of America's premier historic cemeteries.  Unmatched natural beauty – hills, valleys, lakes and streams.  Sculptural masterpieces.  Living history.  Most importantly, the stories - of those who now rest in peace under our care.  These stories shouldn't end here.  They are ready to be discovered and to have the next chapters written.
Mini Medical School - University at Buffalo
For anyone ages 16 and older in an informal learning environment. Those interested in learning about the latest advancements in medicine and healthcare are encouraged to attend one or all of the events held on Mondays in October and November. Cost is $5 per evening, $10 for all evenings. FREE for current UB students
Senior Auditors Program-University at Buffalo
The Senior Auditors Program allows seniors (60 years +) to audit UB undergraduate classes at the discretion of the instructor. You pay no fees and receive no credit. Web-based courses are excluded from the senior auditors program.
Special Audit – Buffalo State College
Persons more than 60 years of age may audit courses on a space-available basis. Arrangements can be made through the Admissions Office, Moot Hall, (716) 878-5511.
University Express- Erie County Department of Senior Services
Free one hour courses in a variety of topics such as current events, history, and science. Classes are designed to provide older adults with opportunities for intellectual stimulation, learning, and discussion in accessible settings. No homework or no tests, just exciting discussion about academic topics alongside peers with similar interests. 
Library Materials