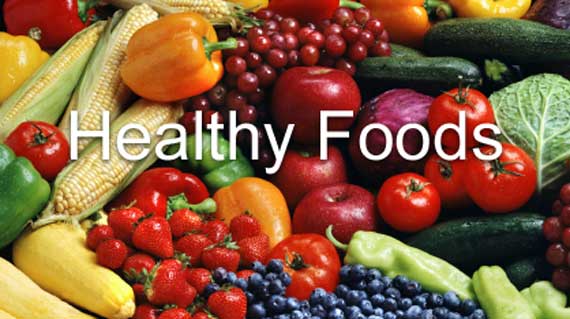 Eat Fresh!   Guide to WNY Farmers' Markets from StepOut Buffalo
These links are not a substitute for medical advice. Please consult your personal healthcare provider.
Databases
Gale General OneFile
A one-stop source for news and periodical articles on a wide range of  topics from magazines such as Environmental Nutrition, Flex, Food and Drink, Good Health, Redbook, Women's Health, and Women's Health Weekly. Millions of full-text articles, many with images. Updated daily.   Virtual Tour
Gale OneFile: Health and Medicine
Find full-text of nursing and allied health journals.  Virtual Tour
Websites
General Nutrition
ChooseMyPlate
This site by the U.S. Department of Agriculture offers personalized eating plans and interactive tools to help you plan/assess your food choices.  
Diet Rankings From U.S. News and World Report
U.S. News evaluated 38 of the most popular diets and identified the best. Find which top-rated diet is best for your health and fitness goals.
Eat Right
Solid nutritional information for the public, students and professionals from the Academy of Nutrition and Dietetics. The site includes tips on nutrition for persons with special dietary needs. For up-to-date reviews of popular diet books, click on "media" at the top of the page.
Food and Nutriton Information Center- USDA
A comprehensive resource covering a wide range of food and nutrition topics from dietary guidance to research and statistics.
Healthy Eating Research
The Robert Wood Johnson Foundation's site on research to prevent obesity in children.
Healthy Food Trends From MedlinePlus.gov
Have questions about kale, chia seeds or quinoa? Find out how these and many other foods can contribute to a healthy diet.
Healthy Weight
The Centers for Disease Control and Prevention offers information for healthy eating and cutting calories, recipes, and tips for parents to help their children develop healthy eating habits for life.
Nutrition.gov
 A gateway to reliable information on nutrition, healthy eating, physical activity, and food safety for consumers. The site is updated regularly by a staff of Registered Dietitians at the Food and Nutrition Information Center
Nutrition Network Blog
Collection of blogs written by registered dietitians.
The Nutrition Source
Harvard's School of Public Health site featuring the University's research into nutrition, healthy lifestyle and disease prevention.
Simple Cooking with Heart Cooking Skills Video Collection American Heart Association
Simple nutritious recipes with video instruction so you won't miss a thing. Get cooking!
Special Diets
Diabetes
Food and fitness advice plus hundreds of recipes created for people with diabetes from the American Diabetes Association.
Food Allergies
The Food Allergy Research and Education website page on managing food allergies at school.
Celiac Disease & Gluten Intolerance
The gluten-free resource directory by the Celiac Disease Foundation. All about gluten, gluten-free eating and resources for gluten-free products.
Heart Disease
Low-fat, low salt diet information from the American Heart Association including sample menus, how-to cooking videos and links to more specific information. 
Hypertension (High Blood Pressure) 
Dietary Approaches to Stop Hypertension (DASH) diet, is based on an eating plan proven to lower blood pressure, a plan rich in fruits, vegetables, and low-fat or nonfat dairy. It emphasizes whole grains and contains less refined grains compared with a typical diet. 
Irritable Bowel Disease
The Crohn's & Colitis Foundation of America's dietary guidelines for sufferers of IBD.
Kidney Disease
The National Kidney Foundation's site for information on nutrition and diet.
Lactose Intolerance
Overview and links to approved sites from MedlinePlus.gov
Pregnancy
KidsHealth from Nemours includes nutritional requirements, recipes and menus for expectant moms.
Vegetarian/Vegan
The Vegetarian Resource Group site supplies information on vegetarian and vegan nutrition plus recipes.  Find vegetarian and vegan restaurants in New York State through its restaurant guide.
Community and Local Links 
Healthy Options Buffalo 
Independent Health Foundation's guide to healthy dining in Western New York with nutritional analysis of local restaurant fare, dining tips, and calorie counter.
Offering hands-on workshops to empower participants to shop, cook, and eat healthier, all while staying within their budget. Best of all, our classes are FREE. Classes meet across the community, in: food pantries, senior centers, after school sites or other community locations. Visit the calendar or call to find a class near you: 716-822-8822
WNY Vegfest
Featuring speakers, exhibitors, vendors, live music, delicious & healthy food, rescue animals, children's activities, performances, a 5K and more!
Library Materials
Click on the following topics for a quick search in the Library's Catalog.
Allergy-free diets
Diet therapy
Gluten-free diets
High-protein diets
Hypertension reducing diets
Low-calorie diets
Low-carbohydrate diets
Low-cholesterol diets
Milk-free diets
Nutrition 
Obesity prevention
Reducing diets
Salt-free diets
Sugar-free diets
Veganism
Vegetarianism