The Buffalo & Erie County Public Library is proud to provide Virtual Exhibits based on past exhibits and current collections. The Virtual Exhibits provide you with a 3D tour of the interesting materials from our rich collections. Select from one of the collections below and begin exploring.
The Virtual Exhibit tours were generously produced by iTours 360VR, and funded by C-SAAHN.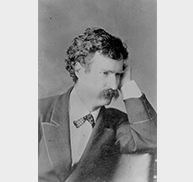 This spectacular space features leaves from the original handwritten manuscript - Adventures of Huckleberry Finn by Mark Twain which are on display in the center of the room.  The Mark Twain Room is free and open to the public during all regular library hours.  Guided tours are available by appointment by calling 716-858-8900.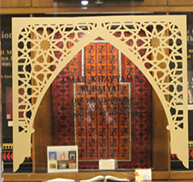 The Persian Poem that Became a Sensation in English Translation.
Omar Khayyám's Rubáiyát is a translation that once compared with the Bible for its popularity and familiarity. It was the most popular poem in the English language. Edward FitzGerald's first edition translation of the Rubáiyát by Omar Khayyám was published anonymously in 1859.
This exhibition was displayed from April 2018 – April 2019.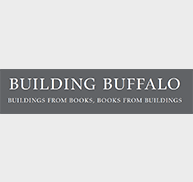 The rich collections of the Buffalo & Erie County Public Library hold many of the most important books written across the centuries about architecture and landscape design. Collected strategically as critical resources for local architects, these books essentially built Buffalo -- part of its cultural heritage that inspired design imagination and the variety of built styles that make Buffalo the beautiful, special city we treasure today.
This exhibition was displayed from March 2017 – March 2018.