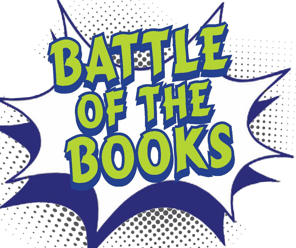 That's right! Battle of the Books is back for 2021!
It's in a modified form, but your team still has the opportunity to bring home the coveted trophy and the bragging rights that brings with it. 
Instead of four books, there is just one this year - The Last Dragonslayer by Jasper Fforde - and the event itself will be online. Each participating branch chooses its own event day and time in early August. Some libraries are holding practices in-person, while others are practicing online via Zoom. Contact individual libraries to inquire about their policies.
Participating libraries: Amherst, Boston, Central, Clarence, Elma, Grand Island, Lancaster, Newstead, North Park & Orchard Park. 
To inquire about joining Central's team, email Maria at informationservices@buffalolib.org.
For youth entering 6th - 10th grade in the fall.