Today, Get Graphic is continuing to strive toward being a source of information on graphic novels and the part they can play in improving literacy. Visit this website often for up-to-date information about Get Graphic events, graphic novel news, and ideas on how to use graphic novels as a literacy tool.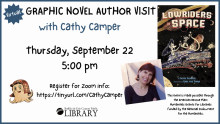 Join us, via zoom, to hear Cathy Camper talk about her graphic novel series, Lowriders in Space. 
Thursday, September 22, 5:00-6:00 pm (EST)
Check out our Teen Blog to learn more and register for this fun event!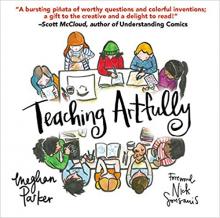 Unfortunately, the MoCCA Arts Fest, Manhattan's largest independent comics and cartoon festival, cannot be held in-person this year but you can still participate from afar with their virtual offerings. 
Their virtual programs, running April 12 - 17, are free to view and in EST.  Additionally, check out the Society of Illustrators,​ the organization who  has produced this festival since 2013.