Databases
Coronavirus Research Database

(To access, click on the link, search for "Buffalo" under "Find Your Library," choose "BUFFALO & ERIE COUNTY PUBLIC LIBRARY,"and then enter your library card number where it asks for "Barcode".)
Including coverage of the COVID-19 outbreak, this database curates openly available content related to coronaviruses. It includes thousands of open-access articles from the world's leading publishers as well as current research from pre-print repositories such as arXiv and will continue to grow and evolve as more is learned about the pandemic.
MEDLINE Plus
A comprehensive medical website from the National Library of Medicine. Includes information on diseases and medications, and directories of hospitals, physicians and organizations. Virtual Tour
Reference Solutions (formerly Reference USA): Health Care
Includes 855,000 physician and dentist listings throughout the U.S.
Information from the CDC and WHO
Centers for Disease Control and Prevention
Latest news and updates on COVID 19 in the United States including the number of US COVID 19 infections, Frequently Asked Questions, handouts and posters and how to prevent the spread of COVID-19 in communities. Additional information on symptoms and testing, what to do if you are sick, caring for someone at home and daily life and coping is also provided.
World Health Organization
Find information and guidance from WHO regarding the current outbreak of coronavirus disease (COVID-19) including the tally of confirmed cases worldwide, news releases and information on COVID 19 as well as myth busting fact sheets.
Community and Local Links
Vaccinations
B&ECPL Vaccine Appointment Assistance
Several Buffalo & Erie County Public Libraries are offering help to people trying to make a Covid-19 vaccine appointment. Libraries are not vaccination sites. Use this link to schedule directly through the ECDOH. You can also call them for information at 716-858-2929
Erie County Department of Health COVID-19 Vaccine Information
Use this link to schedule directly through ECDOH. You can also call them directly for information at 716-858-2929
New York State COVID-19 Vaccine
This link will help you determine if you are eligible to receive the vaccine in NYS.

Additional Vaccination Sites
Use this link to find vaccination appointments at your local pharmacy.
City of Buffalo
City of Buffalo Alert Center
Alert Center allows you to view all alerts and emergencies in your area.
Buffalo History Center Chronicling COVID-19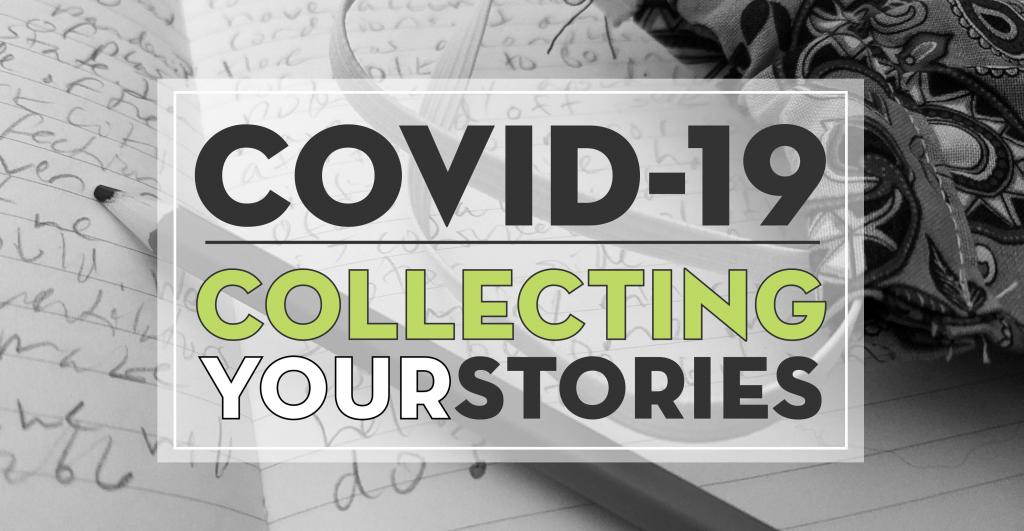 The Buffalo History Museum is accepting items into their Chronicling COVID-19 initiative including photos, journals, artwork, postcards and survey responses!  To participate visit: https://buffalohistory.org/chronicling-covid-19/
Questions - email: covid19@buffalohistory.org
Erie County
Erie County Confirmed COVID-19 Cases
Erie County Department of Health
Information on COVID 19 from the Erie County Department of Health for the general public, health care professionals, schools, childcare providers and businesses in Erie County.
Erie County Department of Health - Mental Health
Mental health during this pandemic is important too! This is information put together by the Erie County Department of Health.
Erie Grown
During the COVID-19 pandemic, locally grown produce, plants and maple syrup are still available! Resources include a Farm Locator Map during COVID-19, Fresh Produce Finder and an Agritourism Map.
New York State
New York State Department of Health
Information on COVID 19 including number of cases in New York State, symptoms, and prevention.
New York State Department of Health COVID-19 Tracker
Persons who have tested positive for COVID-19 divided by county.
New York State of Health
Are you currently uninsured? You may qualify for health insurance through New York State.  Assistance is available in 26 languages via phone and online.
New York State on "PAUSE" Executive Order
Information on governor's directive stating that all non-essential businesses statewide must close in-office personnel functions.
Western New York
Feed More WNY
FeedMore WNY is working diligently to react to the ever-changing developments of the COVID-19 outbreak and to prepare for the potential expansion of illness throughout our community.
Western New York Library Resources Council – Hospital Library Services Program
Information on COVID 19 from the CDC, National Library of Medicine and other sources.
YMCA Buffalo Niagara
Amid school closures related to COVID-19, YMCA Buffalo Niagara is providing childcare options and free meals to children ages 18 and under.
Websites
Children and Caregivers
Childcare Resource Network
Childcare Resource Network (CCRN) is a nonprofit organization that works to help families find child care, educate and empower child care providers, and advocate for the children of Erie County and Western New York.
Talking to Kids About Covid-19
This is a guide put together by the National Association of School Psychologists about to effectively discuss covid-19 with children.
Fact Checking
Definitions of Frequently Used Terms
There is a lot of medical terminology being used. This article by NPR explains what some of the terms mean.
FactCheck.org
Nonpartisan, nonprofit "consumer advocate" for voters that aims to reduce the level of deception and confusion in U.S. politics.
FEMA Coronavirus Rumor Control
The purpose of this FEMA page is to help the public distinguish between rumors and facts regarding the response to coronavirus (COVID-19) pandemic.
Snopes
As the potentially deadly virus spread from Wuhan, China, to the rest of the world, misinformation tagged along.
Getting Tested for COVID-19
The Erie County Department of Health offers FREE diagnostic and antibody COVID-19 testing to any resident or person in the county. Call 716-858-2929 to schedule your test.  Testing is also provided by Kaleida Health, Quest Diagnostics and WellNow Urgent Care.
Jobs and Employment
BECPL Job and Career Resources
Job Openings in the Community
Local employers in Erie County who are expanding hiring at this time
New York State Department of Labor
Information for individuals and businesses on various topics including how to  find a job and  apply for unemployment
New York State Paid Family Leave  for COVID 19
New York State Paid Sick Leave for COVID 19
Learning at Home
BECPL Education Subject Guide
Buffalo Public Schools
Updates from the Buffalo Public School System including meal distribution, tools for learning at home and other resources.
National Center for Education Statistics
Search by school district to find updates and information from your home district.
New York State Education Department
Information and links to online educational content as well as ideas and inspiration for learning at home without technology.
Khan Academy for Kids
Free at home learning that includes an adaptive learning path as well as Independent Learning activities, books, coloring sheets, and videos.
Support for Business
Buffalo Niagara Partnership
As the regional chamber of commerce, the Buffalo Niagara Partnership is committed to providing employers with the latest information and resources to help you deal with COVID-19 and its impact on business, our community, state and nation.
SCORE
Serving as a resource partner of the U.S. Small Business Administration (SBA), SCORE provides free workshops, remote mentoring and information about the recently approved CARES ACT to help businesses survive during these challenging times.
subject guides terms