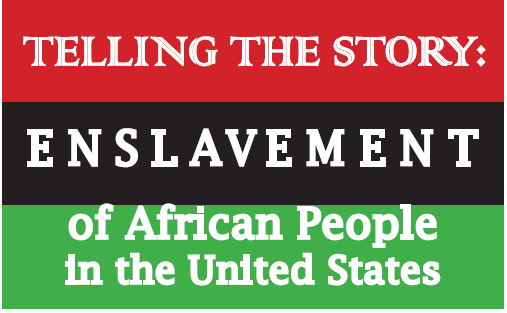 C3 Teachers (College, Careers & Civic Life)
C3 Teachers is a collaborative effort made up of teachers and teacher educators focused on using inquiry to enhance social studies teaching and learning. Activities and lessons for students in grades K-12.
Library of Congress
The Library of Congress is the largest library in the world, with millions of books, recordings, photographs, newspapers, maps and manuscripts in its collections. Type "slavery" in the search box to discover the available resources (e.g., https://www.loc.gov/rr/program/bib/slavery/).
Michigan Street African American Heritage Corridor
The Michigan Street African American Heritage Corridor is a nationally and internationally recognized Buffalo neighborhood that serves as the focal point of residents' and visitors' experience for learning about Buffalo's rich African American history through its vibrant neighborhoods, shops, restaurants, unique structures, historical markers, people and institutions, as well as its significant impact on local, national and international history.
National Museum of African American History and Culture
The National Museum of African American History and Culture is the only national museum devoted exclusively to the documentation of African American life, history, and culture. It was established by Act of Congress in 2003, following decades of efforts to promote and highlight the contributions of African Americans. To date, the Museum has collected more than 36,000 artifacts and nearly 100,000 individuals have become members. The Museum opened to the public on September 24, 2016, as the 19th and newest museum of the Smithsonian Institution.
New-York Historical Society Museum and Library
The New-York Historical Society holds an extensive collection of historical artifacts, works of American art, and other materials documenting the history of the United States and New York. It presents deeply researched exhibitions on a variety of topics and periods in American history, such as Slavery in New York, Abraham Lincoln, and Ulysses S. Grant. The Historical Society also offers an extensive range of curriculum-based school programs and teacher resources, provides academic fellowships and organizes public programs for adults to foster lifelong learning and a deep appreciation of history.
Niagara Falls Underground Railroad Heritage Center
The mission of the Niagara Falls Underground Railroad Heritage Center is to reveal authentic stories of Underground Railroad freedom seekers and abolitionists in Niagara Falls that inspire visitors to recognize modern injustices that stem from slavery and take action toward an equitable society.
Scholastic Teacher's Activity Guide
Scholastic Education provides activities and lessons for students at the elementary school level.
Uncrowned Community Builders
The Uncrowned Queens Institute for Research & Education on Women, Inc. is the premier online organization researching, documenting and preserving the regional histories of African American women and men in Western New York and across this nation. Founded in 1999 the Institute will enter its second decade, in 2019, dedicated to this important mission.