The Buffalo Collection includes more than 4,000 books on Buffalo and Erie County history, as well as newspapers and newspaper clipping scrapbooks, maps and atlases, yearbooks, city directories, and vertical files with ephemera.
The material in this collection does not circulate and must be used in the Grosvenor Room.
Collection Guides – Take a closer look at some of the frequently used items in the local history section:
Buffalo Collection Books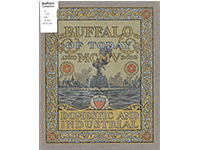 We have over 4,000 books on the history of our city. Search the library's online catalog for books in this collection. Direct link to BUF items in the catalog when this is made possible
Although the Grosvenor Room books cannot be checked out, other copies may be available throughout the system.
City Directories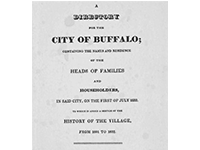 We have a complete collection of Buffalo City Directories from 1828 through the present day. These annual volumes contain the names and addresses of city residents, businesses, and organizations. A list of the directories includes other cities in our collection. Buffalo directories, 1832-1913, are also in our digital collections.
Local History File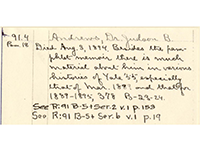 The Local History File is a partial index to local newspapers, the Library's scrapbook collection, local history books, and other local publications. It is our most comprehensive resource for Buffalo area history. Search for topics such as your ancestors' names, neighborhoods, homes, churches, businesses and much more.
Maps and Atlases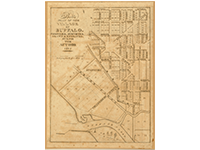 You can track changes to city streets and properties using Buffalo and Erie County atlases, sheet maps, and Sanborn fire insurance atlases. For years covered, please see the map guides.
Newspapers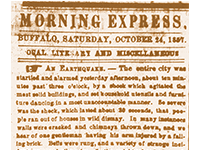 We have the Buffalo [Evening] News (1881-present), the Courier Express (1926-1982), and many other local newspapers back to the 1840s. Most of the newspaper collection is on microfilm. See the newspaper guides for specific titles.
Periodicals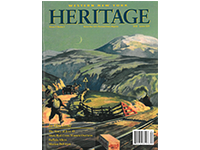 We subscribe to current publications such as WNY Heritage magazine, Buffalo Spree, The Challenger, and The Buffalo Criterion. Other historic city, regional, and state publications can be found in the online catalog.
Photographs and Illustrations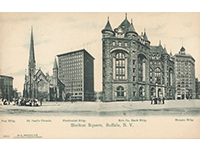 While we do not have an extensive collection of original photographs, some late 19th century and early 20th century scenes of streets and buildings are often found in publications, scrapbooks, and postcards. Some photographs are also featured in our digital collections.
Scrapbooks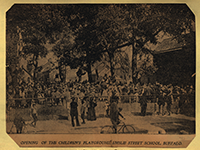 We are lucky to have over 400 meticulously compiled scrapbooks that include newspaper articles on notable people, events, and places in Erie County. The scrapbooks are arranged by subject, and span roughly 1890 to 1960. A guide lists the subjects available.
Yearbooks and School Resources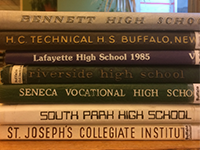 The collection includes hundreds of Buffalo and Erie County high school and college yearbooks, from the 1880s to the present. Newly donated yearbooks are always being added; check the yearbook guide for a list of schools and years.